<!- mfunc search_box_body ->

<!- /mfunc search_box_body ->

Reading Time:

8

minutes

The following article talks about the most important aspects of a career in (HIM) health information management. You will learn what health information managers do, where they are employed, job duties, how to become one, common career paths, and more.

<!- mfunc feat_school ->

Featured Programs:

Sponsored School(s)
Sponsored School(s)
All school search, finder, or match results, as well as colleges and universities displayed as "Featured School(s)" or "Sponsored Content" are advertisers that compensate us for placement on this site. The resources, editorial content, and school evaluations published on this site are developed independent of the schools that advertise here.

<!- /mfunc feat_school ->
What We Do
Health information managers (HIM) are responsible for managing the personal and medical information of patients of health care facilities, including hospitals, doctor's offices and nursing homes, among others. Managers need to accurately and securely manage patients' patient histories, lab tests and results, x-rays, clinical information, and health care practitioner notes.
The employment outlook for health information management (HIM) is bright. The U.S. Department of Labor's Bureau ofLabor Statistics predicts that employment of medical and health services managers will grow by 20 percent between 2016 and 2026—far outpacing the average for all occupations in the United States.
Health information managers are also responsible for acquiring, analyzing and protecting digital and paper-based medical information that is critical to providing the best patient care.
These healthcare professionals are also important because most patients visit multiple health care facilities in their lives. Thus their patient information must be shared privately and securely with those different entities. Health information managers make this happen.
HIM professionals receive the highest level of training in cutting edge information management technology applications. They deeply understand the workflow in all healthcare provider organizations, from a major hospital system to a private doctor's office. HIM professionals are very important to the proper operation of all medical facilities today, especially regarding the safe and secure management of health information and electronic health records (EHRs).
The highest duty of a health information manager is to ensure that the health and personal information of all patients is accurate, protected and complete.
Job Duties
Health information managers have the following duties:
Handles the collection, aggregation, analysis and dissemination of patient health data
Accurate collects on time health information from patients and is responsible for its storage, security, disclosure and maintenance
Represents the interests of the patient in areas of security and privacy, information release and all issues regarding record access
Makes sure that all confidential patient data is private, secure and in accordance with all relevant state and federal laws
Develop policies to support the highest quality health care, by ensuring that high quality health care information is available
Where We Work
Health information managers work in hospitals, doctor's offices, hospice care, nursing home and long term care facilities for the most part. Anywhere that patients receive health care, skilled health information management experts are needed to handle their personal and healthcare data.
In terms of geographic location, below are some of the top cities where health information managers can find great job opportunities:
Austin, Texas: This booming Texas city is seeing very fast job growth, especially in the tech field and healthcare. This is also the home of the state government and the University of Texas, so this is fine place to find healthcare jobs generally.
San Antonio, Texas: This growing Texas city has many health care organizations that are growing quickly, along with the population. It also features a relatively low cost of living and rising salaries for healthcare workers.
Salt Lake City, Utah: There is strong growth going on in Salt Lake City and a very low unemployment rate. More seniors are retiring to sunny Utah, and there should be plenty of health care information management jobs in the future.
Oklahoma City, Oklahoma: This midwestern town was ranked back in 2008 as one of the most recession proof American cities. There is strong job growth here and a very low cost of living, making it a good place for many healthcare professionals.
Raleigh, North Carolina: This is the home of the Duke Raleigh Hospital and the WakeMed Health and Hospital facilities, so you will be able to find great work opportunities here in health information management.
How to Become
A health information manager will usually have a bachelor's degree in health information management, business, nursing, public administration or administration. You may also want to obtain a master's of business in health care management, or health care informatics if you already have an undergraduate degree in another area.
As noted in the certifications section, it is helpful to gain a certification from the AHIMA in health care management for the best career prospects.
Featured Online Programs
Southern New Hampshire University
Build your skillset and gain valuable professional practice experience with SNHU's Bachelor of Science in Health Information Management degree online. This bachelor of science degree is ideal for someone just beginning their studies in health information and for professionals wanting a structured field experience as part of their online HIM degree program.
Ranked by US News in a number of categories:
#86 (tie) in Regional Universities North
#46 in Best Colleges for Veterans
#83 in Best Value Schools
#1 in Most Innovative Schools
Through specialized studies and a professional practice or experiential learning experience, you'll learn the technology, terminology and professional skills required for a career in health information management. You'll also receive value exposure to a professional healthcare setting, giving you an advantage over other job seekers.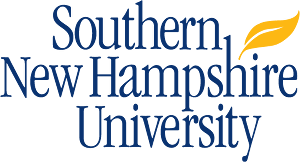 Undergrad Tuition: Inquire
Grad Tuition: Inquire
Application Deadline: Rolling
School Type: Non-Profit
Accreditation: NEASC, ACBSP, CCNE
Degrees Offered: Masters/Bachelors/Associates
Inquire Direct with School
Online Bachelor's Degree
HIM Health Information Management (BS)
Employment/Salaries
Health information managers are well paid, with salaries ranging from $56,000 for less experienced professionals to more than $150,000 per year for those with years of experience and a master's degree.
Salary also will depend upon the type of facility in which you work:
Hospitals: $102,000
Government: $101,000
Doctor's office: $85,000
Health healthcare: $82,000
Nursing home: $78,000
Payscale.com reports that the median salary in this field is $53,000, and the range can be from $33,600 to $79,250.
Career Paths
Common career paths for professionals with health information management skills include:
Medical and health service managers: May be called a healthcare executive or a healthcare administrator. They are responsible for the planning, directing and management of medical and healthcare services. They may be in charge of the entire healthcare facility, a certain clinical department or a group of doctors in a large practice. Medical and health services managers must be able to adapt to regular changes in healthcare laws, technology and regulations.
Nursing home administrators: Responsible for the management of staff, information, admission, finances and building operation for a nursing home. Also ensures the safety and good care of all residents and ensuring that all state and federal laws are followed regarding the management of nursing homes. You generally must have a license to work as a nursing home administrator, but this will depend upon the state.
Clinical managers: May oversee a certain department in a healthcare facility, such as PT, surgery or nursing. Clinical managers are responsible for patient information in their area, and set and execute policies, procedures and goals for that department. They also are responsible for evaluating the quality of the work for the staff, and must develop budgets and reports and present findings to executives in the healthcare facility.
Health information manager: Responsible for the security and maintenance of all patient data and records. Must stay current with evolving health information technology, as well as proposed and current laws about health information systems, as well as trends in managing large amounts of data. Also responsible for ensuring that health information databases are accurate, complete and accessible to authorized personnel.
Chief technology officer: Oversees the strategic decisions that pertains to all of the information systems technology in the healthcare organization. This can include selecting, purchasing, developing, installing and maintaining all hardware and software in the organization. Works directly with staff members internally and also external vendor partners to accomplish this work.
Chief clinical information officer: Advocates for the effective use of information technology in a clinical setting in a healthcare organization. Also oversees integration of technology with clinical and medical practice. Educates other staff about how to use electronic health records properly for patient are, quality management and control, clinical resource management and performance improvement.
Medical records and health information technician: Referred to most often as health information technicians, they are responsible for organizing and managing health information data by making sure that it maintains quality, accessibility, accuracy and security in electronic and paper files. Use various systems of classification to categorize and code patient information.
Computer and information systems manager: This may also be referred to in the healthcare organization as an information technology manager. Responsible for planning, coordinating and directing all computer related activities in an organization. Help to determine the IT goals of the healthcare organization.
Director of clinical informatics: Works closely with the chief clinical information officer, project managers and leaders of the hospital to ensure smooth transition to the use of electronic health records. Serves as an operational leader and validates EHR functionality to ensure it supports proper patient care in the healthcare facility.
Director of risk management: Strives to reduce risk and enhance quality in a healthcare organization. Oversees all utilization management programs and coordinates clinical improvement efforts. Also devises clinical practice guidelines, care maps, clinical protocols and procedures for case review in the healthcare organization.
Chief compliance officer: Responsible for ensuring that compliance is occurring in the entire healthcare facility regarding coding billing and legal issues. Serves as the point of contact for all state and federal government queries and investigations. Is responsible for coordinating internal reviews of documentation, billing and coding to ensure full compliance.
VP or director of information technology: Works with other executives in the healthcare organization to define the overall IT strategy. This includes how EHRs are adopted and other related technologies to support the daily activities of the healthcare organization. This professional usually reports directly to the chief executive officer of the healthcare organization.
A common entry career path is that of health information technician. In this role, you will be responsible for the organization and management of health information data. You will ensure that it is highly accurate, accessible and secure, and reflects the actual condition of the patient. You will learn how to use a variety of classification systems to categorize and code critical patient information to ensure that insurance will do reimbursement.
Health information technicians also become skilled in the use of electronic health records. These electronic records will continue to evolve over time, and you will need to learn the latest EHR software as it becomes available.
After working as a health information technician, you may eventually move into a role as a health information manager.
Education Requirements
Most health information managers earn a bachelor's degree in business administration and earn either an MBA in healthcare management or possibly a master's or MBA degree in healthcare informatics or healthcare management. Public administration degree, nursing or another health care field degree is also a suitable background.
It is not necessary to have a clinical background to succeed as a health information manager, but some experienced clinicians do transfer into this career and do well.
If your role is going to be in health care informatics, then you may benefit from having a computer science degree, too. Overall, there are a number of degree types to pursue for management experience.
Specializations
In the field of health information management, you may work either as a health information manager or a health informatics manager. These are similar roles with some of the same duties.
What is the difference?
Health information managers are largely concerned with the organization and management of patient data in the medical record itself. HIMs are usually in charge of coding vital health information for research and reimbursement purposes, and also for ensuring regulatory compliance for patient data.
Health informatics managers actually design and develop critical information systems and processes that enhance the quality, efficiency and effectiveness of health care. They also assess new technologies for use in the healthcare system. Health informatics is more computer science based than health information management.
Training and Certifications
Earning a certification in health information management can be crucial to furthering your career. Some of the most important HIM certifications are issued by the American Health Information Management Association or AHIMA.
The most common certifications issued in health information management by AHIMA are:
Registered Health Information Administrator or RHIA: A RHIA is a very vital link between care providers, payers and patients. The RHIA is expert in the management of patient health information and medical records. He or she also is highly skilled in the administration of computer information systems, analyzing and collecting critical patient data, and using medical terminology and classification systems. RHIAs must have complete knowledge of medical, ethical, legal and administrative requirements and standards that relate to healthcare delivery.
Registered Health Information Technician or RHIT: Holding the RHIT designation is important for health information technicians who must ensure the quality of patient medical records. They must verify that the records are complete, accurate and entered properly into facility computer systems. They also use advanced computer applications to analyze and assemble patient data to control costs and to improve the care of patients.
References