<!- mfunc search_box_body ->

<!- /mfunc search_box_body ->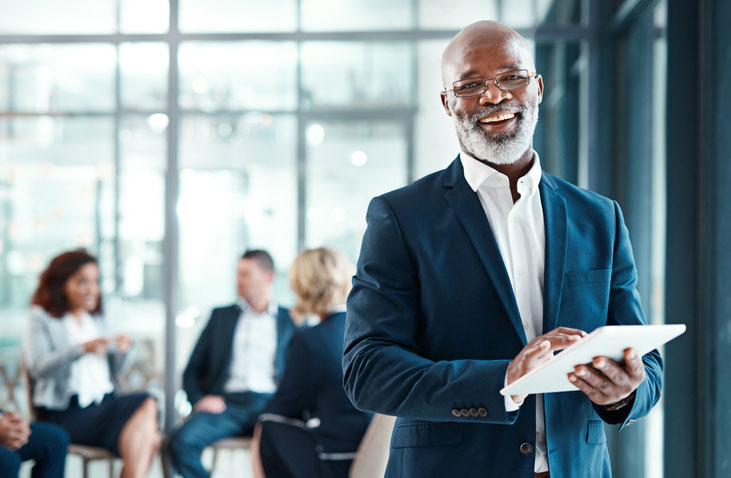 <!- mfunc feat_school ->

Featured Programs:

Sponsored School(s)
Sponsored School(s)
All school search, finder, or match results, as well as colleges and universities displayed as "Featured School(s)" or "Sponsored Content" are advertisers that compensate us for placement on this site. The resources, editorial content, and school evaluations published on this site are developed independent of the schools that advertise here.

<!- /mfunc feat_school ->

By Scott Wilson

The world of business is changing fast, and effective business leaders know they need to change right along with it.

At one time, you could go to college, get your bachelor's degree in business, or even a coveted MBA, and then from there, count on the experience you earn in the field to keep your career on track.

But today, technology, economics, and social trends are changing too quickly and in too many ways. You can't just lean on your day-to-day experience to stay current. Dipping your toes back into the world of formal education may be the only way to keep up—or get ahead.
Certificate programs aimed at college graduates of every level can be the ticket to staying current without a huge commitment of time or money.
Not many professionals have the time to go back to college for a full degree. And not many need to. A little brush-up, and some well-thought out course corrections in your career trajectory, may be all it takes to keep you on the leading edge.
That's exactly where post-bachelor and post-master's certificate programs come into play.
Post-Bachelor Certificate Programs Offer a Slice of Graduate-level Studies in a Specific Field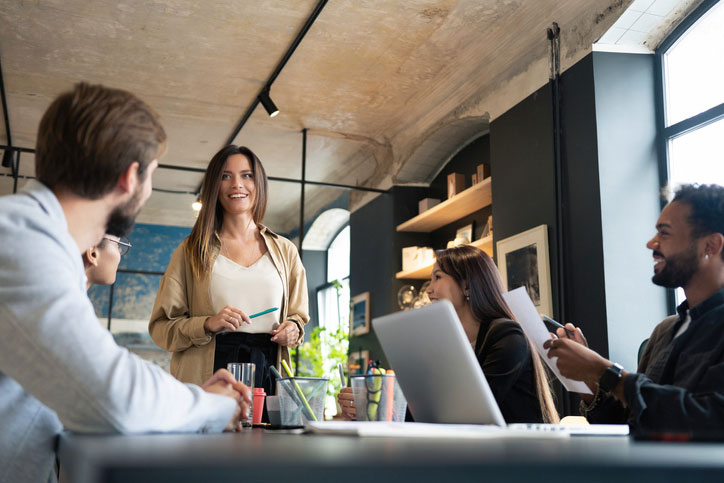 Earning a four-year bachelor's degree is a big step on any kind of career path. But almost everyone looks back after graduation and realizes they might have done some things differently. Either you realize you really want to pursue a slightly different kind of position, or that your school didn't really cover the topics you need, or that you can do better by doubling down and focusing your expertise in a specific area.
This is exactly what post-bachelor's certificates – the traditional graduate certificate – can give you.
Sometimes just a slice of advanced graduate-level studies is enough to boost your career, without a full commitment to a master's degree program.
These are focused programs that are targeted to students who already hold a bachelor's degree. The coursework is delivered at the graduate level, but the programs don't require the same kind of admissions hoops to jump through as full graduate degrees. They are often offered by the same colleges and universities that grant related master's degrees in those fields.
Post-Graduate Certificates Hone The Expertise of Master's Degree Holders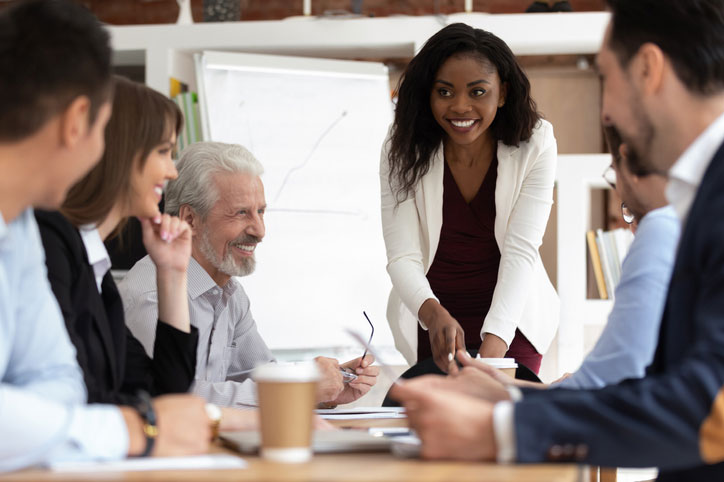 A post-graduate, or post-master's certificate offers an even more advanced exploration of subjects important in business. These programs are aimed at students who have already earned a master's degree, whether an MBA or other advanced degree.
By offering coursework at such a high level, these certificate programs deliver a fast track to advanced expertise that people with only a bachelor's degree would have trouble negotiating. By restricting admissions to only those with advanced degrees, they can reliably build on foundations that you have already established throughout your career.
Of course, this makes these certificates more restrictive than their post-bachelor's counterparts. You not only need a master's to qualify, but often a master's in a particular field. But these certificates also give you the kind of education you would otherwise only acquires in a concentration option for those graduate degrees.
Online Certificate Programs Offer Fast, Focused Education That Fits Your Professional Goals and Schedule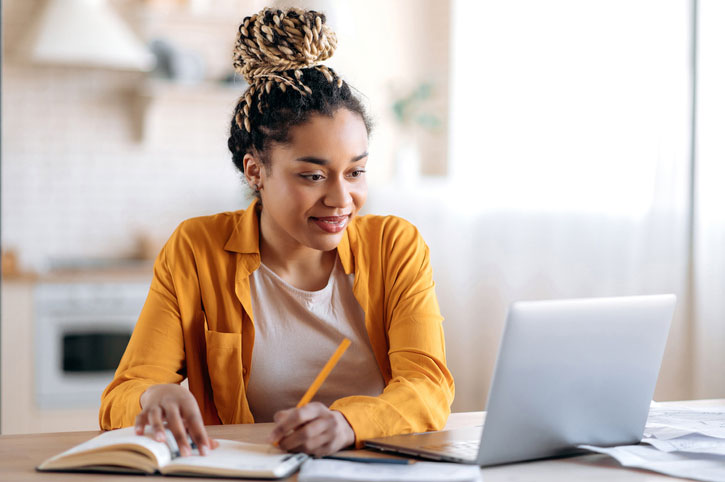 You can find certificate programs at either level that take only a handful of weeks or a few months to complete in a wide range of subjects. If there's a degree for a field, chances are there's a certificate program perfectly tailored for your next big step.
Many certificate programs today are offered entirely online. These come in full or part-time formats, tailored for busy professionals so you can continue your busy day job while still building your education. They are set up to fit in your class work any time, day or night. You can stream course lectures after putting the kids to bed or finish up your assignments and fire them off before breakfast if that's what works for you.
Online programs offer more than just flexibility in scheduling, though. Online also means remote—and that opens up a world of possible programs across the country. You can find the perfect fit for your specialization through some of the most highly respected colleges in the nation… all without leaving your home.
More Information On Popular Certificate Options for Business Students
Every certificate program, at every level, is a little bit different. Many business students aren't even aware of all the different certificate options that may be available. The ways you can build out your career in any of these specialties requires some very specific considerations, including:
Likely salary levels
Curriculum and associated coursework
How to pick the right certificate provider
So, we offer in-depth information on a wide range of popular certificate options for business professionals at both the graduate and post-graduate level.
Graduate Certificates in Advanced Business Analytics & Leadership
Big data has become an invaluable part of decision-making and strategic planning in every industry over the past decade. It's a field that is constantly evolving and creating new opportunities and realities at every turn. So, mastering the concepts and skills of advanced business analytics isn't optional anymore for anyone who hopes to become a leader in business.
Certificate programs can help you get up to speed on the latest in analytics and give you the leadership tools you need both to manage data scientists and use the valuable intelligence they develop.
Learn more about graduate certificates in advanced business analytics and leadership here.
Graduate Certificates in Advanced Management
In the business world, there's management, and then there is advanced management: executive roles that require the sharpest and most skilled leaders. For positions that require mastery of diverse business topics like marketing, finance and economics, supply chains, and human resources, a graduate certificate in advanced management can give you the skills without the time commitment of a full MBA.
Learn more about graduate certificates in advanced management here.
Graduate Certificates in Human Resource Analytics and Management
The talent within an organization is the key ingredient in the success or failure of modern knowledge-driven businesses. Either you have the skills to pick the right people for jobs in your company, or you sink. Like other aspects of modern business, advanced analytics are becoming an important part of making those choices and managing those hires.
Graduate certificates in the field can give anyone with a four-year degree the insight and understanding to effectively source and recruit talent, and then manage HR processes with new analytics technologies.
Learn more about graduate certificates in human resource analytics and management here.
Graduate Certificates in Supply Chain Management
While many businesspeople developed and adopted clever new ways of maximizing supply chain efficiency in recent decades with close connections with overseas suppliers that made just-in-time deliveries a reality, the COVID-19 pandemic humbled every manager and showed that there's a lot more to understanding and effectively managing the supply chains that fuel every modern business.
A post-bachelor's certificate program in operations and supply chain management can help any business executive appreciate and master essential supply chain concepts, and make the transition into full-time logistics positions.
Learn more about graduate certificates in supply chain management here.
Graduate Certificates in Entrepreneurship and Business Venturing
The beating heart of American business is the spirit of entrepreneurial venturing. People with dreams of creating and running their own businesses drive innovation, create jobs, and change the face of industry every day. But it takes knowledge as well as passion to spark business ventures that will truly catch fire.
A graduate certificate in business venturing and entrepreneurship offers the key skills needed to tie big dreams back to business realities. These programs are ideal for both entrepreneurs with next big start-up idea and managers looking to put the venturing spirit back into existing organizations.
Learn more about graduate certificates in entrepreneurship and business venturing here.
Graduate Certificates in Strategic Selling & Sales Leadership
No product sells itself. Every business, even non-profits, face the challenge of reaching the right people with the right message. That means not only identifying those who can use their products or services, but also convincing them to commit. Sales is the specialty that takes great products to the market and makes them winners.
Graduate certificate programs in strategic selling and sales leadership bring the skills needed to manage and lead a sales team to success in any industry.
Learn more about graduate certificates in strategic selling and sales leadership here.
Graduate Certificates in Executive Management for Healthcare Professionals
Healthcare management is a unique kind of executive leadership in one of the most important industries in the country. It's also an industry going through enormous turmoil, dealing with staffing shortages, supply chain problems, demographic shifts, and a changing regulatory landscape. For the next generation of healthcare leaders to step up, they need both the big-picture perspective of the healthcare industry and the right managerial and leadership skills to take organizations into the future.
Graduate certificate programs help accomplished clinicians and practitioners develop the executive skills to make that happen.
Learn more about graduate certificates in executive management for healthcare professionals here.
Graduate Certificates in Non-profit Management
The world of non-profits requires a different mindset and different types of expertise to manage. The mindset is something that every new non-profit manager will have to bring to the table themselves, drawing on passion, a sense of purpose and a belief that they can help solve real problems in the real world. But the particular skills and know-how that non-profit executives are expected to have can only be developed through experience in the field and mastered with the help of some formal education.
That education doesn't have to come in the form of an MBA or other business degree, though. A graduate certificate in non-profit management could be exactly what you need.
Learn more about graduate certificates in non-profit management here.
Post-master's Certificates in Quantitative Methods in Applied Economics
One of the things certificates are best at is developing expertise in areas that are highly specialized and may not otherwise fit into a typical master's program. Quantitative methods in applied economics fits that mold to a T!
Graduates with advanced degrees in economics or business can tailor their skillset to pick up the highly advanced modeling, forecasting, and analytical skills that come with quantitative approaches to applied economics without de-railing their career or committing to an additional master's degree.
Learn more about post-master's certificates in quantitative methods in applied economics here.
Graduate Certificates in Applied Research for Communication
Communications, whether with customers, staff, or other business stakeholders, is always an important part of strategy and operations. There are many areas of specialization in communications, but one of the most exciting is the new opportunities to use quantitative and qualitative analytical techniques in researching communication.
A graduate certificate in the field will bring you quickly up to speed with the latest theory and developments.
Learn more about graduate certificates in applied research for communication here.
Graduate Certificates in Computational Biology and Bioinformatics
There are some highly specialized fields that many business students never even think about while they are earning their undergraduate degree. Bioinformatics is one of those. As a key niche in the healthcare and pharmaceutical industries, though, developing an understanding of the high-level scientific concepts in computational biology and bioinformatics can bring a huge boost to business careers.
A fast-paced graduate certificate in the field may be all it takes.
Learn more about graduate certificates in computational biology and bioinformatics here.
Graduate Certificates in Data Science
If you are noticing one clear trend in the most popular certificate programs for business professionals offered today, it's likely to revolve around this point. Data science is and will continue to revolutionize almost every area of business practice today. Earning a post-bachelor's certificate in the field is a good way to prepare yourself for the coming changes no matter what your industry or management practice.
Learning the core concepts of data analysis, presentation, and management through one of these certificates gives you the tools for a successful 21st century business career.
Learn more about graduate certificates in data science here.
Graduate Certificates in Internet Marketing
Like every other area of business, marketing has been forever changed by the emergence of the internet. For anyone with training in more traditional marketing concepts, or who wants to make the jump to marketing from another field, certificates in internet marketing offer important updates in how branding and communications are evolving in real time through the proliferation of diverse and independent perspectives, and the world of social media and trending memes.
Learn more about graduate certificates in internet marketing here.
Graduate Certificates in Sports Analytics and Management
From sabremetrics to individually calibrated menu planning for elite runners, the sports world has gone big into big data analytics in recent years. It's so important that no business decision gets made without some kind of technical analysis.
So, if sports management is your goal or profession, a post-bachelor's certificate in sports analytics is one of the best ways to get up to speed in making decisions ranging from recruiting to salary negotiation to facility design.
Learn more about graduate certificates in sports analytics and management here.
Graduate Certificates in Sports Management and Athletic Administration
For people who love sports, jobs in athletic administration or sports management are the dream. But it's a rare specialization at many highly respected business schools. For the best of both worlds, graduates who hold a bachelor's in business administration or other business degrees can get the kind of field-specific training they need through post-bachelor's certificate programs covering the ins and outs of sport marketing, ethics, and general administration.
Learn more about graduate certificates in sports management and athletic administration here.