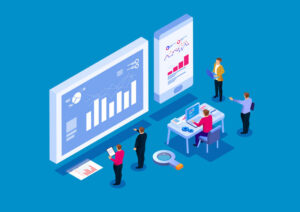 Reading Time:

9

minutes

<!- mfunc search_box_body ->

<!- /mfunc search_box_body ->

Nothing brings a dream to life like cold, hard numbers. Countless new entrepreneurs meet for brainstorming sessions in bustling coffee shops, but the successful ones turn their daydreams into facts and figures. Questions of why, how, and when don't extinguish their flames of inspiration. They add fuel to the fire.

<!- mfunc feat_school ->

Featured Programs:

Sponsored School(s)
Sponsored School(s)
All school search, finder, or match results, as well as colleges and universities displayed as "Featured School(s)" or "Sponsored Content" are advertisers that compensate us for placement on this site. The resources, editorial content, and school evaluations published on this site are developed independent of the schools that advertise here.

<!- /mfunc feat_school ->

That balance of internal motivation and external research is equally important to students thinking about earning a Master's of Business Administration degree online They think about financial and time costs, potential career opportunities, and how their online MBAs will set them apart from colleagues. With that information in hand, future business students can turn their rough plans into real-world cost-benefit analyses about pursuing MBAs.
---
---
How Much Is an Online MBA?
Doing a cost-benefit analysis of getting an online MBA starts with considering tuition. Tuition is typically broken down into cost per credit.
In a given semester, full-time students typically take 12 credit hours which is usually made up of about four classes. Part-time students will take less (typically around 6 credit hours per semester). However, keep in mind that students may be responsible for paying technology, textbook, and student service fees in addition to tuition.
Overall, in-person and online MBA costs range from $60,000 to $200,000 according to Fortune magazine, though they also note that some of the cheapest online MBA programs cost closer to $24,000. Some offer robust services like networking events and job placement programs while others focus solely on virtual classroom instruction.
Deciding how much to invest in tuition may mean taking these services into consideration. Along with that, students should consider how taking full-time or part-time classes will affect the time it takes to get a full return on investment (ROI) from earning a Master's business degree.
Average Earnings for Online MBA Grads in Five Popular Industries
Along with researching online MBA costs, diligent students should also investigate their potential earning power. Different types of MBAs may open different doors in different industries.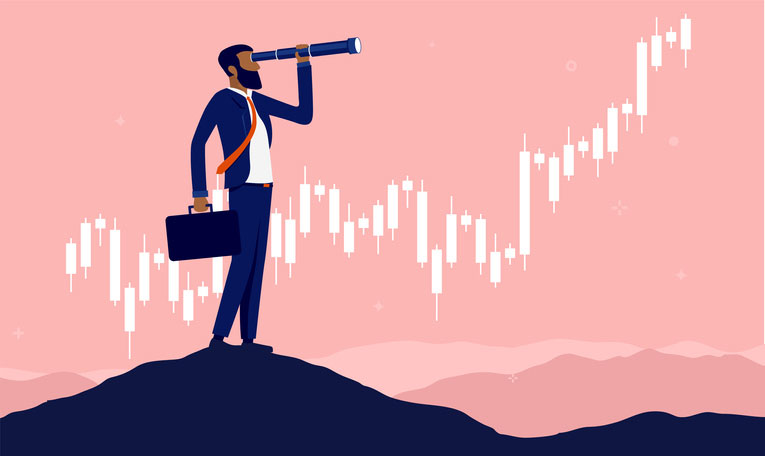 Here are five industries MBA grads often work in, potential salary ranges courtesy of Glassdoor.com, and some insights students looking into different career paths may find helpful.
Marketing
Most likely salary range: $116,000 to $268,000
Average annual salary: $121,616
MBA grads who specialize in marketing have the potential to earn some of the highest salaries among their peers. Largely due to the meteoric rise of e-commerce in the 2010s, digital marketing alone has become a $300 billion industry.
It should be noted that some advanced online MBA marketing programs require applicants to have a few years of work experience. This isn't true for every program, but such requirements may have an impact on the short-term ROI of an MBA in marketing.
Finance and Accounting
Most likely salary range: $109,000 to $264,000
Average annual salary: $119,785
Because accounting is a fundamental business principle, the most accessible and low cost online MBA programs often prepare students for careers in this field. This, combined with stellar earning potential, means accountants with MBAs may see a pretty favorable ROI.
Students who wish to become advanced financial advisors, however, may want to consider similarly advanced MBA programs that focus more on corporate financial planning
Supply Chain Logistics
Most likely salary range: $75,000 to $137,000
Average annual salary: $81,453
Like marketing, the importance of supply chain management has been reinforced by the prevalence of e-commerce. Customers want fast, hassle-free shipping and streamlined returns. That turns supply chain management into a delicate balancing act vital to both daily operations and customer satisfaction.
Overall, the Bureau of Labor Statistics (BLS) expects the job market for logisticians (supply chain managers included) to grow by 30% through 2030. For reference, 7% to 8% growth is about average according to BLS metrics. Supply chain logisticians may have slightly lower average salary ranges than other business professionals, but the career opportunities that may come with such explosive growth could be astounding.
Human Resources
Most likely salary range: $74,000 to $144,000
Average annual salary: $82,424
Human resource managers act as liaisons between management and the workforce. Often, they're important to recruitment, employee advancement programs, and organizing employee benefit structures. With an MBA, human resource managers can combine their natural talents for communication with ethical business practices.
As reported by an article published by Indeed.com, 87% of business leaders say employee happiness comes with competitive advantages. However, only 19% of surveyed leaders say they have an employee well-being program in place. This discrepancy between belief and action demonstrates how important and potentially marketable well-rounded HR managers could be to employers everywhere, now and into the future.
General Management
Most likely salary range: $74,000 to $151,000
Average annual salary: $86,719
Each team within a company has its own duties, but to be successful, they need to coordinate with one another. They need to be led by professionals who know the technical aspects of a project, can communicate those details to other teams, and will synthesize all information into an actionable plan. An MBA in general management can prepare students to hold such central leadership roles in everything from marketing to finance.
A Gallup poll found that only 7% of American workers feel strongly positive about their employers' communication strategies. With such a dire need for business professionals who aren't just effective workers but effective communicators, students working towards an MBA in general management may be poised to bring about great positive (and profitable) changes to companies in every industry.
Salary Projections for MBA Grads vs. Bachelor's Degree Holders
Pursuing a Master's in business means extending one's education beyond a four-year bachelor's degree program. This, of course, costs more time and money, which begs an important question: do MBA grads make more than people with bachelor's degrees?
According to statistics from the National Association of Colleges and Employers (NACE), they typically do.
The NACE's 2021 salary survey says that recent graduates who hold bachelor's degrees in communications and economics are projected to earn average yearly salaries of $58,174 and $65,100 respectively. As fields of study important to commerce, they serve as appropriate benchmarks to measure projected MBA salaries by.
In the same report, the NACE projects that 2021's MBA grads will earn on average about $75,000 annually. For people that hold MBAs in specific fields (finance, real estate, etc.), the average goes up to about $88,000.
Keep in mind that these are projected salaries for fairly fresh graduates. They don't take experience and future promotions into account. But considering how high the initial salaries for recent MBA graduates could be, it seems that their earning potential could steadily increase over time.
How Quickly Do MBA Grads Find Jobs?
People with Master's degrees in business administration have stunning earning potential given the roles available to them. But potential is just that — potential. If MBA grads can't find jobs quickly, are online MBA costs worth it?
US News & World Report conducted a survey in 2020 to see what the job hunt was like for recent MBA grads. Of the 134 business schools that participated, the average employment rate for MBA holders three months after graduation was 84.6%.
By contrast, only about 50% of bachelor's degree holders in 2020 found full-time employment within six months of graduation according to statistics from the NACE.
Both of these statistics come from a time when the job market was, at best, unpredictable. A report prepared for members of Congress highlights how in April 2020, unemployment reached 14.8%: the highest since at least 1948. Despite this, though, many MBA grads found employmentand did so relatively quickly. If that's possible in times of economic downturn, online MBA costs appear to be great investments no matter the state of the overall job market.
Do MBA Grads Stand Out to Employers?
Nervous job applicants spend hours worrying over their resumes. Do they have enough experience? How do they measure up to other applicants? When it comes down to them and similar recruits, what will hiring managers see as the deciding factor?
Fortunately for online MBA grads, an advanced business degree could be the thing that keeps their applications on the top of the pile.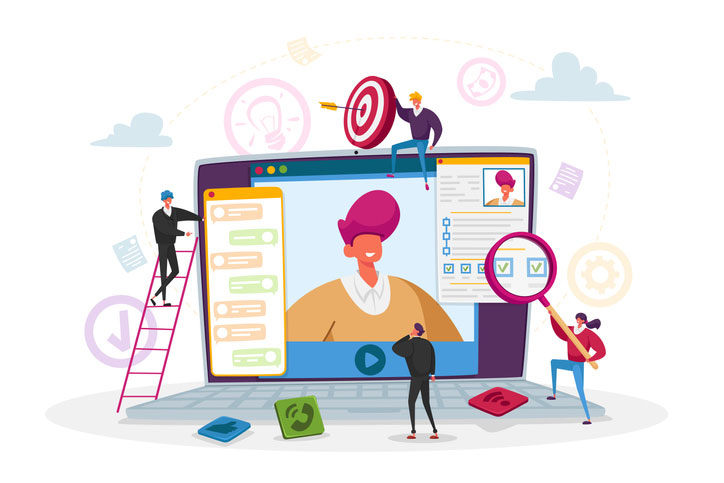 MBAs Put Job Applicants in a Smaller Pool
Making oneself more attractive to employers frequently involves acquiring more experience and education than the majority of other applicants. Education-wise, MBA grads are in a smaller, potentially more marketable pool than the majority of their degree-holding colleagues.
According to the US Census Bureau, of the 84.2 million people ages 25 and over who have completed some level of higher education:
8 million have bachelor's degrees
1 million have Master's degrees
4 million have professional degrees (specific degrees in fields like law and medicine)
7 million have doctorates
Breaking those numbers down shows that by getting a Master's in Business Administration, students set themselves apart from almost 63% of their peers in education alone. To tip the odds more in their favor, ambitious MBA grads can move on to more advanced degree programs focused on specific industries and administrative roles.
Recruiters Actively Seek MBA Grads
MBA programs often involve more than just in-class instruction. Many offer internship programs, networking events, and other hands-on opportunities that foster real-world professional experience and give students an edge in the competitive world of corporate recruitment.
Employers seem to put a lot of value on that dynamic education. Worldwide data firm Statista reports that in 2021, 91% of surveyed employers planned to hire MBA graduates. That's up 11% from 2020 and up 24% from 2018. If that trend continues, people with Master's degrees in business administration may very well be able to navigate the job market with unmatched agility.
How Long Does It Take To Earn an Online MBA?
Business-minded students know investments aren't just questions of money. They're questions of time, especially when it comes to calculating online MBA costs.
While most online MBA programs require students to complete anywhere from 36 to 60 or more credit hours, there are generally two ways to meet that requirement: as a full-time student or as a part-time student.
Deciding which path to take starts by doing a cost/benefit analysis of the time and money involved. To do this, students may want to think about:
How much they can afford to pay per semester based on how many credit hours they plan on taking
What the credit hour requirements are for graduation
How those requirements affect the overall length of the program
What a semester's course-load means for their work/life balance
If the time spent completing the program is worth other online MBA costs (textbooks, technology fees, tuition, etc.)
After considering these points, students can get a clearer picture of what their MBA timeline might look like.
Full-time MBA Timeline
Typically, full-time online MBA students take about 12 credit hours worth of classes or more every semester. Students who have the time and resources to concentrate solely on their education may want to consider this option. This might include students who have just completed their undergraduate studies or professionals looking to enter new industries quickly.
Forbes says most full-time MBA programs can be completed in two years. For online students, the curriculum may include a number of real-time virtual classes held during the day and pre-recorded lectures that can be listened to at any time over the course of a week or two. These kinds of classes are called asynchronous classes.
Accelerated online MBA programs allow students to earn a degree in even less time. Instead of requiring students to take on more than 12 credit hours per semester, accelerated programs often include six-credit-hour summer semesters. For example, Kent State's accelerated MBA program can be completed in as little as 12 months.
Part-time MBA Timeline
Taking anything less than 12 credit hours per semester is defined as part-time student status. Frequently, part-time students take two or three courses per semester for a total of about 6 credit hours. For people with obligations outside of their online MBA education (such as military service family time, or jobs), this may be the most flexible and realistic path to earning an MBA.
According to Fortune magazine, it takes part-time MBA students anywhere from two to five years to complete their courses. In many programs, classes are held in the evening or offered as asynchronous lectures.
Taking fewer credit hours per semester also means that part-time students often have to pay less per semester, though the overall cost may be the same.
A Third Option for Seasoned Business Professionals: Executive MBAs
Not everyone who might benefit from an MBA is new to the business world. People with existing business administration careers may get a better ROI from executive MBA, also called eMBA, programs.
In these kinds of courses, working students can enhance their existing leadership and organizational development skills instead of learning about more foundational business administration principles. Because eMBA students tend to be mid-career professionals, some executive MBA programs waive admission test score requirements. Instead, work experience is frequently the most reviewed part of admissions.
eMBA programs can be either full-time or part-time. As such, they may take as little as 18 months or just a bit longer. For instance, Texas Southern University offers an online eMBA that can be completed in two years. Like other similar programs, course times are flexible so students can maintain full-time employment.
Some employers may cover all or some of the online MBA costs associated with this kind of degree. That may sound generous, but companies can benefit just as much as employees. Employees can reach higher-paying roles and companies may enjoy higher retention rates and the cultivation of an overall healthier workplace atmosphere.
Research Online MBA Programs and Explore What Else Goes into a Degree's ROI
Today's dynamic economy changes by day. To keep up, businesses need leaders that can usher them into new eras with efficiency, precision, and optimism. Finding your footing on such unexplored ground requires taking stock of your resources and mapping out the terrain ahead.
To get started, research some of the best online MBA programs and the specific costs that come with each one. If you have a few programs in mind, learn more about how to finance your business education or use this comprehensive checklist to help you decide if getting an online MBA fits your career and lifestyle needs.