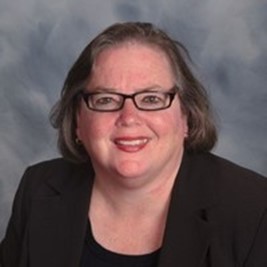 <!- mfunc search_box_body ->

<!- /mfunc search_box_body ->

Reading Time:

3

minutes

Mary Jacobs, MA
Assistant Dean-Graduate Programs and MBA Program Director at Saint Mary's University

Mary Jacobs, MA, brings years of experience in both industry and academia to her faculty position at Saint Mary's University, with a decades-long career that took her all over the country, from Boston to Detroit to Minneapolis to Seattle. Mary has also had extensive experience working with women entrepreneurs, helping launch start-ups and develop sales strategies.

Before beginning her career in higher education, Mary spent 19 years with Northwest/Delta Airlines where she stood out as a sales leader, and also worked for Deluxe Corporation, a small tech company.

Prior to joining Saint Mary's, she worked for eight years as Director of Center for Sales Innovation at St Catherine University, overseeing the B2B and Healthcare Sales majors, facilitating the Sales Executive Forum, and managing professional development programs.
---
One of the best parts of my job is having conversations with students about what do they want to do with their new MBA to either advance within their own organizations or possibly change careers.

<!- mfunc feat_school ->

Some students are fortunate that their education is paid by their organization, and they know exactly what their new credential will mean for them.

Many students though, are investing in their own education and need a plan to leverage their new degree.

It's important that your work is aligned with the priorities of your organization. If it isn't clear to you what the priorities are, ask about them and make sure that you clearly understand what you are being measured on and accountable for.
Consider these Five Strategies to Get You Thinking About What You Can Execute on Immediately
First, don't assume that people in your organization are aware that you are in graduate school or a new graduate.
At minimum, your leader should be aware. Think about how you can effectively talk about your advance degree at work to create the recognition of your education.
Second, ask for assignments and visibility that gives you the opportunity to demonstrate your critical thinking and strategic mindset that you've developed in graduate school.
Look for the stretch project and communicate how you are incorporating principles in marketing, operations, finance and leadership that translate from the classroom to the workplace.
You can also set up a meeting to discuss one of your papers or projects if there is a correlation to the work that you currently do. This gives you an opportunity to talk about a case study or project from a class and allows you to incorporate the work you did.
Third, track your work projects and make sure that your portfolio is updated regularly.
When you meet with your leader, bring your portfolio to the meeting and discuss your accomplishments since your last meeting. If you need to shift your focus, do so quickly and then make sure that you are communicating that you are working on the right priorities.
If you don't have regular one-on-one meetings scheduled, ask to set them up so you are communicating in real time about your accomplishments.
Forth, find a mentor.
I've had conversations with students who are not being mentored and sit on the sidelines waiting for someone to ask to mentor them. Be assertive, even if you are uncomfortable. Identify someone that you either admire their work or someone who can help you advance in your career and ask for their help.
Set up a meeting and make sure you have an agenda prepared. You don't need to present an agenda but it's a good idea to have one ready to help you stay focused on your goal.
Make sure to follow-up with a thank you. If you would like to set up regular meetings, find the cadence that works best for your new mentor.
You invited them to meet, so you should plan to pay for their coffee or meal.
Fifth, think about your professional and personal networks.
Identify important people that you know who can work with you by making introductions to their network or giving you career advice.
The online MBA at Saint Mary's can put you on the path to achieving your career goals, offering an affordable and flexible option perfect for working professionals like you. Take the first step. Request information today.
Some Final Ideas to Keep You Focused on How You Can Leverage Your New MBA
Set 3 goals in 30 days. Be specific and realistic and be out of your comfort zone. Your best results will come when you are uncomfortable.
Script how you would ask for a raise or a promotion. Demonstrate why you are ready with examples of your work and how it relates to the organization's priorities.
My last advice is to find as many opportunities as you can regularly to stretch yourself, whether it's applying for a new job, seeking a mentor, doing an informational interview or changing careers.
We are all responsible for our careers and making things happen for us.
You have invested in yourself with your new MBA, now make sure the ROI pays off!