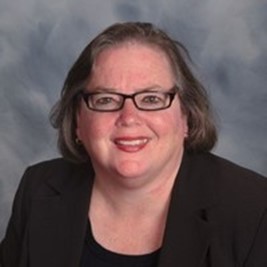 <!- mfunc search_box_body ->

<!- /mfunc search_box_body ->

Reading Time:

3

minutes

Mary Jacobs, MA
Assistant Dean-Graduate Programs and MBA Program Director at Saint Mary's University

Mary Jacobs, MA, brings years of experience in both industry and academia to her faculty position at Saint Mary's University, with a decades-long career that took her all over the country, from Boston to Detroit to Minneapolis to Seattle. Mary has also had extensive experience working with women entrepreneurs, helping launch start-ups and develop sales strategies.

Before beginning her career in higher education, Mary spent 19 years with Northwest/Delta Airlines where she stood out as a sales leader, and also worked for Deluxe Corporation, a small tech company.

Prior to joining Saint Mary's, she worked for eight years as Director of Center for Sales Innovation at St Catherine University, overseeing the B2B and Healthcare Sales majors, facilitating the Sales Executive Forum, and managing professional development programs.
---
Many students ask the question if they will be successful in the MBA program if they didn't have an under-graduate degree in business.

The answer is yes.

Having a degree in business is a plus, no doubt. But those who have college degrees in Liberal Arts, or the Sciences, are just as successful as a student who has a degree in business or marketing.

<!- mfunc feat_school ->

In addition to a balanced curriculum in business acumen, operations, marketing and finance, your MBA classes will help you to develop your skills in critical thinking, strategy, leadership, and communication.

Many professionals are already using these skills in their jobs. An MBA builds on the skill set and adds a credential that helps you advance in your organization or prepare you for a career change if that's your goal.

I have taught the capstone class for several semesters and many of my students work at Mayo Clinic and had undergraduate degrees in Biology, Chemistry, Physics or Exercise Science. They started their careers in the lab and knew that a Saint Mary's MBA gave them the credential that they needed to advance their careers. They invested in their education to build their career opportunities.

They often talked about parallels in their under-graduate degrees and their MBA and how they apply their college experience and work experience to be successful in graduate school.

I recently met with a student who is graduating in the Fall of 2023. He had an under-graduate degree in Exercise Physiology and has worked in healthcare for 11 years.

He chose Saint Mary's because the online program fit his lifestyle while he worked full time and is adjusting to being a new father. He has worked hard to achieve a personal, work and school life balance.

He is on track to graduate with a 4.0. He discussed with me how being so successful has given the confidence to apply for medical school-which is his next goal. His story was inspirational and demonstrated that hard work and commitment to the program will help any student be successful.

As you think about if an MBA is right for you, consider the core classes and curriculum in the program, the options to add a specialization, the caliber of the faculty, and the reputation of the school.

You can and will be successful at Saint Mary's with whatever college degree you have.

Be committed and focused during the time you are in school and know that the skills you developed in your undergraduate program with studying, writing papers, and working on class projects will all be beneficial in your MBA.

The online MBA at Saint Mary's can put you on the path to achieving your career goals, offering an affordable and flexible option perfect for working professionals like you. Take the first step. Request information today.