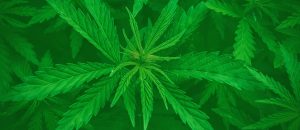 Reading Time:

7

minutes

<!- mfunc search_box_body ->

<!- /mfunc search_box_body ->

Cannabis is an industry poised for incredible growth. By 2027, the market cap is expected to reach $57 billion, with recreational use accounting for about two-thirds of spend and medicinal use accounting for the remaining third. North America is expected to be the largest marketplace for cannabis-related products.

<!- mfunc feat_school ->

Featured Programs:

Sponsored School(s)
Sponsored School(s)
All school search, finder, or match results, as well as colleges and universities displayed as "Featured School(s)" or "Sponsored Content" are advertisers that compensate us for placement on this site. The resources, editorial content, and school evaluations published on this site are developed independent of the schools that advertise here.

<!- /mfunc feat_school ->

What this means for you as a prospective student is that there's a major opportunity. The cannabis industry is poised for incredible growth, and that means there will be a variety of positions and career paths ripe for plucking.
If you're able to enter the industry and become an expert before your peers catch up, you'll have your pick of desirable jobs.
If this sounds interesting to you, we're here to help. We have put together a list of degree options and specializations that might help in the cannabis industry, and 33 specific courses you can look into today:
Cannabis
Surprisingly, a number of courses are available that specifically relate to the cannabis industry. Enrolling in any of these courses is an excellent way to quickly get yourself up to speed.
This is the only four year undergraduate degree program in the world that has tough courses in biology and chemistry, as well as research and hands on instrumental analysis to prepare you for a career in the cannabis field. It is intended to prepare students for success in new industries related to medicinal plant production, analysis and distribution.
As one of the leading authorities in cannabis industry training, this program allows you to earn nine separate cannabis-related certifications throughout your studies, including Grower, Cooking, Medical, Business, and Laws.
This class is designed for biology majors, with a focus on how cannabis affects a human body, including its therapeutic values. Throughout the course, the medicinal value of cannabis will be discussed, along with its history.
The legal aspect of cannabinoids in the U.S. is a complicated one, and this course tackles its legal and social ramifications. In this seminar, the current legal landscape is thoroughly dissected.
This training has been developed specifically for healthcare professionals with two separate modules. The first discusses basic medicinal cannabis education and the second discusses best practices, including which patients would benefit the most from a cannabis prescription.
The GROW School – Legal Indoor Cannabis Growing 101
Based in Denver, this online course allows users to attend GROW-101 teaches students everything they need to know about legally growing their own cannabis. This includes discussion about equipment, creating a proper grow room, soil mixing, caring for the plant, and drying and curing the cannabis once fully grown.
Taking a legal view from the perspective of a lawyer, this course examines the intricacies of handling a marijuana client, whether they are public or private. Throughout the course, a general overview of various regulations and laws pertaining to cannabis are also studied.
As the country's first, and perhaps most respected, cannabis-based college, Oaksterdam is a great option for anybody looking to take online or classroom courses. They offer an incredible variety of classes, ranging from Horticulture 101: Growing Safely and Responsibly to Vegetative Growth to Dispensary & Business Operations.
Agricultural
Taking courses that allow you to better understand how things grow is critical if you want to work in the production of cannabis.
For serious students, Tufts University offers a program that offers either a Master of Science or a Doctor of Philosophy. The focus here is on ensuring that agricultural systems are environmentally sound. Sample courses include Principles of Nutrition Science and Fundamental of U.S. Agriculture.
This program takes a look at agriculture from a businessperson's perspective, including classes on marketing, economics, finance, and agricultural law.
This is a course that takes a very interesting spin on agriculture, exploring the economics of commercial agriculture and what responses farmers tend to make to economic policies and opportunities. It's an excellent beginner's course if you're considering exploring the growth of cannabis professionally.
You'll learn everything you need to know about analyzing seeds, preparing you to work in seed laboratories and earning certifications by organizations such as the Society of Commercial Seed Technologists and the Association of Official Seed Analysts.
This online certification program was specifically developed for students looking to make a career out of agriculture. You'll have the chance to enjoy a variety of classes, including Agricultural Chemistry, Integrated Pest Management, and Sustainable Site Design & Planning.
Political
The regulation and legalization of cannabis are some of the most important political topics today, no matter what the industry. Learning how the legal system works will help you better understand the cannabis industry as it stands today and where it's likely to head in the future.
This is an interesting course that discusses the specific challenges U.S. politicians face when it comes to implementing change, including pressures facing them from the public and from lobbying interests. It also discusses how to become an effective advocate for public policies, which is critical to the advancement of cannabis policies.
Interested in understanding the current political climate but not sure where to start? This is a great primer for helping you understand how our political system works so you'll have a better understanding of the challenges and opportunities of cannabis legislation.
If you'd like to have an impact on cannabis legislation by getting started on a political career, a Bachelor of the Arts in Political Science is your best bet. As one of the nation's top-ranked Political Science programs, ASU offers online and classroom courses including Current Issues in National Policies and Public Policy Development.
Sciences
There are a variety of science majors and specializations available, and some of them will clearly help you understand cannabis. Chemistry classes, for example, will help you understand the effects cannabis has on the human brain. Botany classes, which are focused on the study of plants, will also prove useful.
This series of courses relating to botany provide a variety of useful skills, including how to recognize specific parts of a plant and exactly how photosynthesis works.
This course is meant to give you a base understanding of exactly how plants work. This includes understanding their tissues and organs, their major life processes, and how plant life evolved on earth in the first place.
This course is all about learning to appreciate plants for the incredible lifeforms that they are. You'll be introduced to plants in a biological sense, understand how to research and leverage the scientific method, and learn to look at plants as actual life.
Understanding the chemistry of the brain and how it functions is a great way to better understand cannabis, what its benefits are, and how it compares to other, more destructive drugs.
An important argument surrounding the legalization and regulation of cannabis is that it isn't addictive the way alternatives such as opioids are. This course allows you to understand the chemistry of an addicted brain and why this discussion is so important.
An environmental science course, this provides insights into the increasingly complex issues facing managing land, including climate changes and its value. If you plan on growing on any scale, this is an important course to take to understand the impact you'll have on the local, national, and even global environment.
Another environmental science course, this explores the relationship between people, morals, and science as they related to our environment. You'll explore economic principles shaping the environment, a brief history of environmental science, and what our responsibilities to the environment are.
Business
The bottom line is that the cannabis industry is a business. No matter what aspect of the industry interests you, you'll find a business class that's able to give you an advantage. Even advanced degrees such as a Masters of Business program are not to be taken lightly. See Top 50 Online MBA Programs with No GMAT/Waiver Option.
As one of the world's most renowned marketing institutions, there's no better place to learn how to sell and market your goods and services. Throughout this introductory class, you'll focus on branding, customer centricity, and developing marketing strategies.
No matter how big or small your organization is, you need to know how to properly track your finances. As leaders in online accounting classes, this course from Alison helps you understand the principles of modern accounting, including balance sheets, adjustments, and profits and loss reports.
If you're going to own a business or have a key role in operating one, it's important to understand the legal ramifications of doing so. You'll review critical concepts such as contracts, employee rights, and tort law.
In the cannabis market, it's likely that the majority of your customers are going to be local. This course helps you learn how to tweak your digital marketing efforts specifically to attract and drive local customers, which is just what you're looking for.
This free online class helps you learn how to operate a business from the ground-up, including understanding how to develop operational processes, managing people, and allocating resources.
Taking an analytical and legal approach to sustainability, this course discusses creating and maintaining a business that is about to grow and scale responsibly and efficiently.
If you're looking to start your own business, this program gives you all the tools you need to successfully start and manage it. You'll specifically study marketing, entrepreneurial processes, people management, accounting, and finance.
Many new businesses fail because they aren't able to make sure that they always have enough money flowing in to cover all their necessary expenses. This class helps you understand the principles of liquidity, profitability, and operational efficiency.
Healthcare
As noted at the beginning of this list, medicinal marijuana projects to be one-third of a $57 billion cannabis industry by 2027. This means will be plenty of healthcare positions opening to cannabis experts in the near future. Even if you aren't interested in healthcare, it's a good idea to have a basic understanding of cannabis' implications in our modern system.
Combining two critical aspects of the cannabis industry – health and the environment, this is an excellent course to develop a basic understanding of human health while maintaining knowledge of how environmental changes can impact human health on a macro level.
While this course focuses primarily on pain management in a clinical environment, it provides an excellent introduction and overview of pain management. This includes both chronic and acute pain. There's also a discussion of the regulation of these substances and best practices.
This class covers all opioids, from illegal drugs to prescription pain relievers. The discussion is centered on the current crisis in the United States where people are becoming addicted and overdosing from opioids in an alarming and increasing rate.
Is there a cannabis course, degree or certification you think we're missing and should be included? Just let us know and we'll consider it's inclusion.