<!- mfunc search_box_body ->

<!- /mfunc search_box_body ->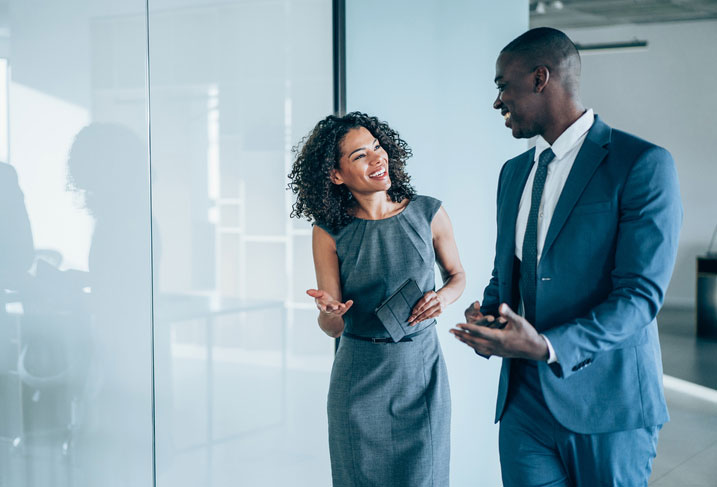 <!- mfunc feat_school ->

Featured Programs:

Sponsored School(s)
Sponsored School(s)
All school search, finder, or match results, as well as colleges and universities displayed as "Featured School(s)" or "Sponsored Content" are advertisers that compensate us for placement on this site. The resources, editorial content, and school evaluations published on this site are developed independent of the schools that advertise here.

<!- /mfunc feat_school ->

By Scott Wilson

There are a million reasons to study business, but the goal for most graduates is clear: a position in management.

Business students learn all about vital concepts like:
Marketing
Economics and accounting
Supply chains and sourcing
Communications
Those are important elements in every kind of business, in every industry. But the reason that students learn all of them is for one reason—to get the broad overview of business operations to become strategic thinkers and leaders.
Even business professionals who specialize in different areas of business operations are expected to climb the ladder into leadership roles.
But a bachelor's degree in business isn't always enough to get you into the big leagues. And a full-on MBA isn't in the cards for everyone.
That's where graduate certificates in advanced management or leadership come in. With a fast program at an affordable price, you can get some of the same key managerial training usually reserved for MBA students. Your prospects for promotions will improve, and your strategic thinking will expand. And it all happens quickly and flexibly with the right certificate program.
Management Certificates Aren't the Same as Management Certifications
One of the first things you need to understand, though, is that a certificate program is not the same as an industry certification.
Certifications are offered by a variety of different organizations. These range from dedicated professional organizations like the Project Management Institute (PMI) dedicated to advancing particular skillsets in business, to major tool or software providers like SAP. They include:
Certified Business Analysis Professional
Certified Supply Chain Professional
Project Management Professional
SAP Certified Application Associate
Six Sigma Belts
Each of these requires some combination of education, on-the-job experience, and verified knowledge or testimonials from peers as to your abilities.
A certificate program in advanced management, on the other hand, is how you develop some of those abilities in the first place. Certificates offered by educational institutions are where you get the kind of knowledge and training you need to qualify for certification.
Every Industry Needs Highly Qualified Management Professionals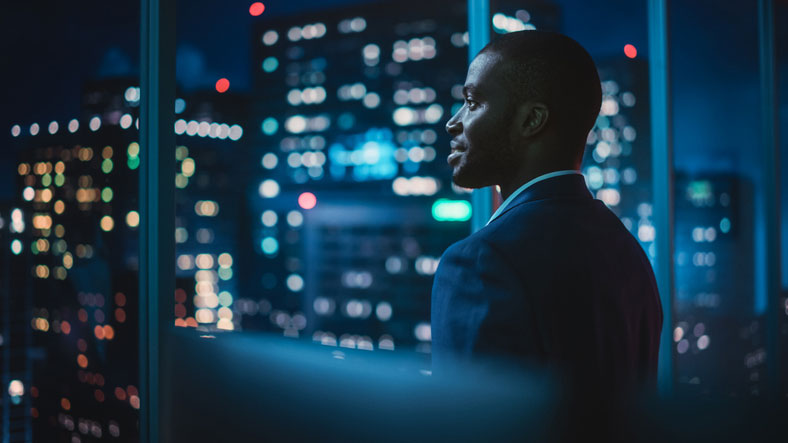 No matter what the industry is, businesses need managers. For the Department of Labor's Top Executives classification, the Bureau of Labor Statistics (BLS) showed more than 3.4 million professionals employed across all American industries in 2021. With a projected 6 percent growth rate through 2031, nearly 190,000 new positions will be added to that number.
According to the National Center for Education Statistics, business degrees are still among of the most sought-after in the United States. At both the graduate and undergraduate level, business degrees remain the most commonly awarded college degree in the country.
Nearly 700,000 business degrees were conferred at the associate, bachelor's, and master's levels in 2020.
You can see the mismatch there. Training is the missing ingredient for turning the average bachelor's degree graduate into the kind of executive material that corporate America is looking for today. A certificate program is one of the quickest and least expensive ways to get that training.
The Importance of Management Skills Is Reflected in High Salaries
When you look at the salaries that managers and executives enjoy, you'll see exactly why it's worth your while to build your credentials in advanced management.
According to BLS, top executives in 2021 made $98,980 per year on average in the United States.
But with the right training, you can aspire to far more… the top ten percent of the field makes more than $208,000 annually. And that's only because BLS stops counting at $208,000!
Your specific industry and role also matter when it comes to salary. For chief executives, the top-paying industries were:
Manufacturing – More than $208,000
Professional, scientific, and technical services – More than $208,000
Healthcare and social assistance – $154,650
Government – $104,730
For general and operations managers, slightly lower in the ranks but still requiring advanced management skills, the numbers are still solid:
Professional, scientific, and technical services – $127,110
Manufacturing – $119,260
Wholesale trade – $100,750
Construction – $98,550
Retail trade – $68,050
Those numbers don't include the many bonus and other benefits available to managers, either. So, a certificate program can be an investment in your career that pays off in spades.
How To Pick the Right Advanced Management Certificate Program
Once you have decided to pursue a certificate in advanced management, you will have to choose from the many different organizations that offer them.
Many business schools are getting into the certificate business, offering classes from their existing MBAs and other master's degrees in focused areas that meet immediate needs in the business world. Advanced management is one of those areas.
That makes evaluating different certificate options very similar to looking at business schools in general. You'll want to consider factors such as:
Reputation and Rankings – Hiring managers definitely care where you earned your certificate. Some schools just have a better reputation than others—and those are often reflected in third-party rankings and industry buzz.
Faculty Quality – Who you are learning from is often the most important factor in how well you learn it. Top faculty have their own reputations, and usually industry experience, academic publications, and research history to back them up.
Business Ties – The kind of projects and the expertise of instructors at a give school are often tied to what kind of business association that school has cultivated. Look for schools with strong partnerships in the industries you are interested in.
Support and Resources – Certificate courses can be just as intense as any other college class, and you should find a school that offers you the same support and resources, such as labs, libraries, and academic counseling, to get you through.
Specialty Accreditation – Since business schools are commonly accredited by one of three major specialty accreditors (IACBE, AACSB, or ACBSP), that's a key sign of quality for certificate programs offered by those universities as well.
Online Advanced Management Certificate Programs Give You More Flexibility and More Options for Your Education
Anyone busy building their career all day and then coming home to deal with the challenges of family and modern living can appreciate the option of getting an education without adding in a commute.
That's why many of these certificate programs are now offered in online formats. You can pick from among the best schools in the country, and complete all your coursework from the comfort of your living room.
On top of that convenience, most advanced management certificates are offered in a largely asynchronous format that allows you to pick your own time to check out class content and complete your assignments. Midnight cram sessions or lunch-time coffee shop breaks are equally good times to watch a lecture or interact with fellow students and instructors on message boards or group chats.
Graduate Certificates in Advanced Management and Business Leadership Offer Solid Foundations for Fast-Paced Careers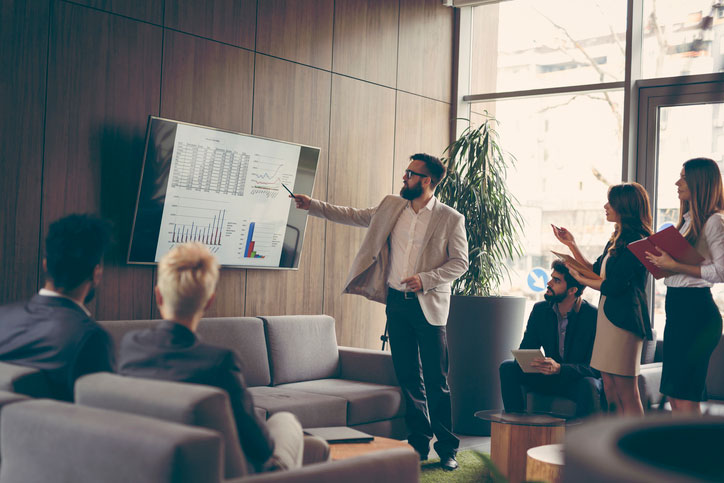 A certificate program may be available at the graduate level, but it's not the same thing as a full-fledged master's degree. It's better to think of a certificate as a foundation, not the whole house. You'll get the critical infrastructure to build your management expertise on, but you'll have to keep adding on new floors and hanging the drywall of experience as you go.
But in many other ways, certificates offer the same style and type of training as advanced degrees. Programs offer you the chance to interact with your instructors and fellow students in projects with data-driven, real-world scenarios. You'll be confronted with the hard problems that managers face every day and brainstorm solutions for them.
Your coursework may also apply to a master's degree in the future if you should choose to go that route.
Focused Coursework for Advanced Management Certificates Reveal the Secrets of Leadership
Advanced management certificates drill right down into the juicy parts of graduate studies in management or business administration. You get coursework that is focused on the raw materials that great leaders are made from:
Analysis and decision-making – Most management might boil down to the art of making the hard calls. Problems that end up on your desk are those that subordinates couldn't solve. So you'll study the science of decision analysis and learn techniques for making the right choices under pressure and with confidence.
Management and Leadership – The qualities of leadership have been studied in-depth for centuries. You'll learn what they are, how to cultivate them, and how to use them to inspire and coordinate your team as well as larger organizations.
Strategic communication – Communications skills are essential in management, both with individuals on your team and with other managers and senior leadership. You'll learn about how to create clear, decisive, and information communications channels at every level, and how to use communication to boost leadership and management techniques.
Most certificate programs have a fairly limited selection of core classes, but in some cases, you may have the option to choose from one of several related electives. These might be additional studies in leadership or managerial qualities, or classes that allow you to branch out into other concentrations like:
Business analytics
Entrepreneurship
Finance
Marketing
In any case, you'll walk out of an advanced management certificate program with far better managerial and leadership skills than you started with. And you'll have the proof you need to either get hired or promoted into the position you deserve.
2021 US Bureau of Labor Statistics salary and job market figures for Top Executives represent national data, not school-specific information. Conditions in your area may vary. Data accessed in September 2022.