<!- mfunc search_box_body ->

<!- /mfunc search_box_body ->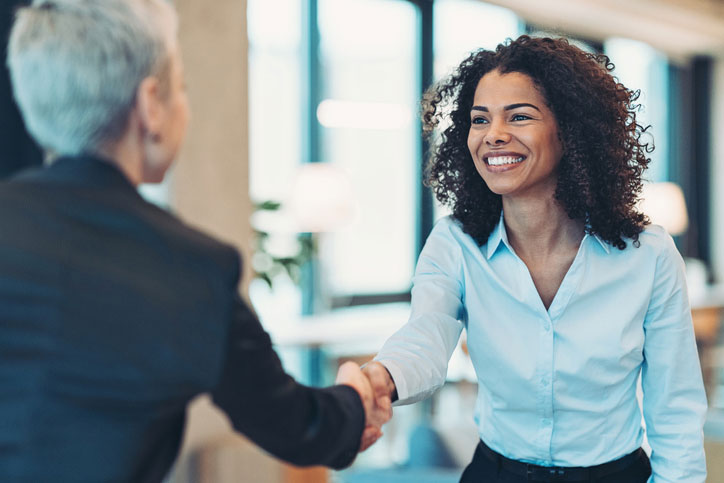 <!- mfunc feat_school ->

Featured Programs:

Sponsored School(s)
Sponsored School(s)
All school search, finder, or match results, as well as colleges and universities displayed as "Featured School(s)" or "Sponsored Content" are advertisers that compensate us for placement on this site. The resources, editorial content, and school evaluations published on this site are developed independent of the schools that advertise here.

<!- /mfunc feat_school ->

By Scott Wilson

Every business is in the business of making sales. And every businessperson has to know something about selling. There's no aspect of the free market that doesn't rely on convincing someone to make a choice for your product or service over an alternative. Even getting hired in the first place is an exercise in selling your skillset.
Selling is a skill that is important in every career.
That makes graduate certificates in strategic selling and sales leadership a solid addition to any kind of business career. They build on the basics that you might have learned at the bachelor's level to give you a better conceptual understanding of the sales process and the purpose behind it.
Sales Certificate Programs Aren't the Same as Sales Certifications
A certificate program in strategic selling and sales leadership isn't the same as a certification in sales, however. You will want to be crystal clear on the differences.
Certifications offer confirmation and validation of sales skills and knowledge. They are offered by various industry and professional groups as a way of providing independent verification of your skills and expertise in sales. They include programs like:
Certified Inside Sales Professional
Certified Professional Sales Person
Certified Sales Leadership Professional
Certified Sales Executive
Earning them may require some combination of training, proven experience in the field, and verifying your knowledge by testing.
Certificate programs offer theoretical training and education in sales and sales strategy. They are primarily educational programs that focus on developing your knowledge and skills, not on verifying them.
Both certificates and certifications can be valuable in a sales career, but you'll probably want to go through a certificate program to learn more about the field before you attempt to get certified.
Sales Are What Every Business is After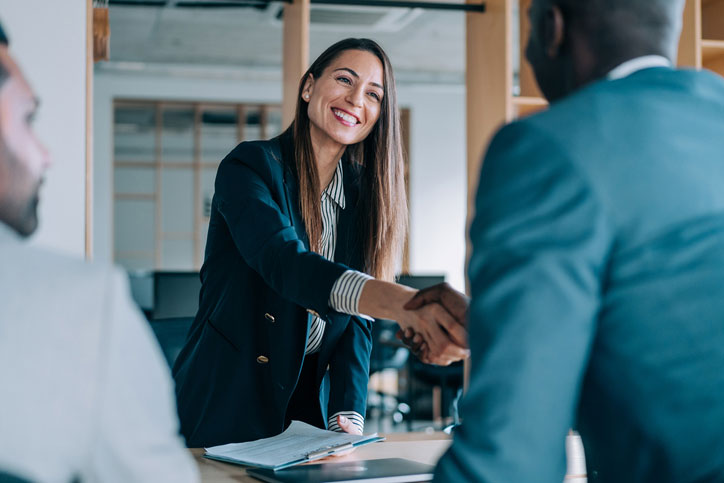 All businesses are selling something. That's even true of non-profits! While they might be giving away a product or service, they still exist in a free market full of choices. It's the job of sales professionals to ensure that people choose their organization to fill that need.
Different businesses have evolved different sales models as they have matured. In retail, sales involve a combination of corporate marketing with individual sales staff out on the floor, working their magic on shoppers as they come in the door. In business-to-business sales, a dedicated executive team might strategize for months about how to sell to one big customer before making a formal pitch with supporting stats and PowerPoints.
In both cases, developing that strategy itself is a job for leaders who have a firm grasp of both the market and the organization they represent.
Top Sales Jobs Offer Top Salaries To Anyone With the Right Talent
Sales jobs are famous for offering a quick path to big money… or a long grind to mediocre returns.
Many people pursue sales positions for commission-based compensation that rewards top performance and individual initiative.
The difference is in both talent and expertise. Sales certificates help hone those qualities. It's a skill that can be taught, and sales leaders both inspire and train staff to proficiency.
You'll find yourself qualified for jobs such as:
Sales Manager – $127,490
Advertising, Promotions, and Marketing Manager – $133,380
Public Relations and Fundraising Manager – $119,860
Of course, different industries have different standards for compensating sales staff. For sales managers, for example, the top industries of employment tracked by the Bureau of Labor Statistics (BLS) offer median salaries of:
Professional, scientific, and technical services – $161,920
Finance and insurance – $161,520
Manufacturing – $131,340
Wholesale trade – $127,690
Retail trade – $80,340
Those in the top ten percent of the profession bring in more than $208,000 per year… the level where BLS stops keeping count!
Choosing a Graduate Certificate in Strategic Sales and Leadership to Put You on Top
People in sales know when they are being sold on something. So, you already have an edge when it comes to evaluating sales certificate programs… if it sounds too good to be true, it probably is.
But more and more strategic sales and leadership certificates are being offered by big-name colleges and universities with established and respected business schools. In many cases, those programs are just a slice of courses that are already a part of full master's degrees in the field. They often have the same curriculum and the same instructors.
That makes it easy to evaluate your options: you can look at them the same way you would look at any kind of advanced degree. That means considering factors like:
Instructor expertise and experience – You want faculty who have actually been in the trenches closing deals on top of developing academic and research expertise.
School reputation and rankings – Word gets around about the best schools for sales education. Pay attention to the word on the street as well as independent ranking systems like U.S. News & World Report's.
Resources and support – Of course, a school that has your back is always a benefit. Those with extensive resources, strong industry ties, and solid counseling programs are the best bet.
Specialty accreditation – Certificate programs themselves don't receive any kind of formal accreditation, but for those that are part of established business schools, you can see if the school itself has a specialty accreditation from one of the big three business accreditors: IACBE, ACBSP, or AACSB.
Online Certificate Programs Bridge The Gap Between Your Time and Your Training Needs
Of course, the best school in the world isn't much use to you if you can't find the time to attend. Or, worse, if it's halfway across the country.
Online certificate programs help you dodge those obstacles to extending your education. Typically offered asynchronously, you can get your studies in any time of day or night. And with no location requirements, it doesn't matter where you live.
So, no matter what your personal or current professional commitments, an online certificate program gives you a chance to advance your sales skills. Available in both full or part-time formats, you can pick the right program for both your lifestyle and career needs.
How Graduate Certificate Programs in Strategic Selling and Sales Leadership Work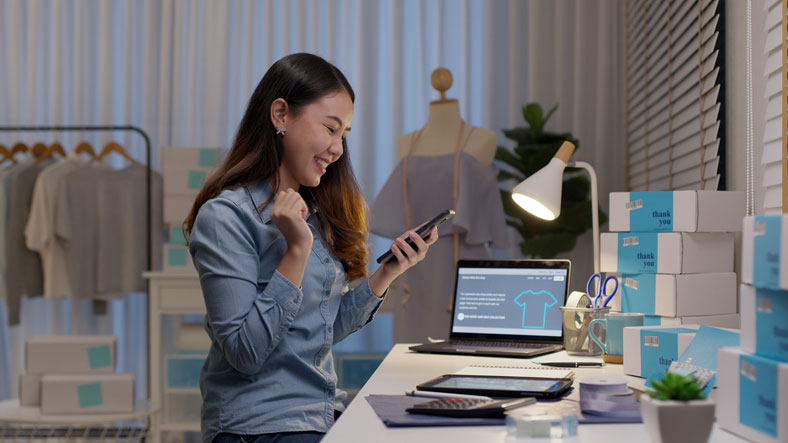 With only a few months to get the message across, certificate programs stay on the accelerator all the time. Part-time options can allow you to extend your studies, but it's a lot of information to absorb.
Strategic selling and sales leadership certificates are useful not only for dedicated sales professionals, but also other executives responsible for managing sales staff or developing overall business strategy.
Different programs may offer a different emphasis. Some may start from first principles, building up your understanding of marketing and sales like any graduate business program. Others might drop you right in the deep end, offering advanced sales techniques and technology training.
Strategic Selling and Sales Leadership Courses Teach the Science Behind Successful Sales Campaigns
The coursework involved in these studies is similarly varied. In some certificates, you may only have three or four classes, all mandatory. In others, you might be offered a handful of electives to tailor your certificate better for your personal goals.
In either case, you're likely to find classes such as:
Sales Force Leadership – General management skills will only get you so far when you are overseeing sales staff. Understanding salespeople and their relationship with marketing, setting sales goals, and developing compensation are key areas covered in sales leadership courses.
Negotiation and Cooperation – The art of selling is one that is developed over a long period of both study and practice. The study part of it comes through courses that dive into strategies for negotiation, covering elements of game theory, rhetoric, and reasoning to help you understand how deals are closed.
Customer Relationship Building and Management – Determining customer needs, developing prospects, and cultivating relationships over time are the core of good sales strategies. These classes develop your understanding of creating and maintaining good relationships with your customer base through marketing, interpersonal communication, and culling prospects.
Analytics – Sales is one more element of modern business that has experienced a sea change with the vast tides of Big Data rolling in. Strategic sales certificates teach you how to evaluate and use new tools and technologies to accelerate the sales process and qualify customers faster and more accurately.
Electives may give you more specific focus areas to study, including subjects like:
International sales and marketing
Relationship marketing
Sales account management
Corporate sales
No matter where you choose to focus, you'll learn how to lead a sales team to success. And you'll gain high-level strategic insights about sales and the selling process that will benefit you in almost any executive role. With a relatively low cost and quick time to complete them, strategic selling and sales leadership certificates are a fast path to sales expertise.
2021 US Bureau of Labor Statistics salary and job market figures for Sales Managers, Public Relations and Fundraising Managers and Advertising, Promotions, and Marketing Managers represent national data, not school-specific information. Conditions in your area may vary. Data accessed in September 2022.