Reading Time:

8

minutes

<!- mfunc search_box_body ->

<!- /mfunc search_box_body ->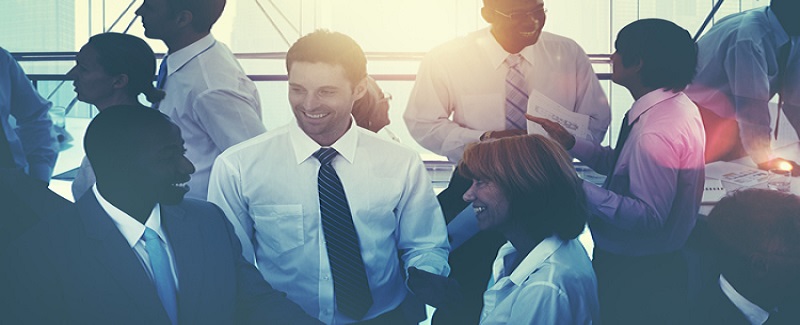 Are you considering getting a degree in business? Whether you plan to get a bachelor's, master's or doctoral degree, a business degree can help you to enjoy a long and financially rewarding career.
BusinessStudent.com can help you get your business career started. It details the different types of business degrees you can earn, and various business careers and specialties that are available, depending upon your education and interests.
A Business Degree – A Wise Investment in Your Future
The economy is continuing to expand at a healthy pace today, and most business and financial careers are growing in demand and popularity. The entire business and financial career sector will see 8% job growth by 2024, adding more than 632,000 jobs, according to the Bureau of Labor Statistics.
There are many reasons for the stronger need for various types of business professionals. One of the biggest is that there is a much stronger regulatory environment in the business and finance world after the Great Recession.
There is, for example, a greater need for financial professionals, accountants and auditors who know current financial and tax laws and can keep companies and organizations in compliance with state and federal law.
All of the blooming opportunities in the business and financial sector are open to those who earn a business degree. You can earn either a bachelor's or master's in business, and you will have many career opportunities open to you.
Top Jobs for Business Degree Graduates
The types of jobs open to you in the business world will depend upon your exact business-related degree, but below are some of the top jobs currently in business that you might consider. Most of these positions can be entered into with a bachelor's degree in business or a related field. For maximum career growth, you may want to consider obtaining a graduate degree in business, finance, accounting, or even an MBA.
Management Analyst — Management analysts are growing rapidly in demand and popularity, with a 14% rise in jobs expected in the next few years. Management analysts or consultants are greatly needed because they provide advice and expertise on how a company can improve its efficiency and profitability. The median salary is $80,500 per year.
Market Research Analyst — These marketing professionals study the conditions of the market and examine the sales potential of services or products. They serve a very important function in helping companies to grasp the types of products people want, who wants to buy them, and what a reasonable price is. Market research analysts are critical to helping companies market its products and services efficiently. Job demand will soar 19% by 2024, and the median salary is $62,150.
Business Operations Manager — Business operations managers oversee the operation of a business, factory, or facility. They ensure that the facility is running smoothly and that production schedules are being met. They also must ensure that the supply chain is operating in a smooth fashion, and be certain that parts needed to produce products are available and are purchased at a fair price. Business operations managers will see at least 20% increase in demand in the coming years, and the median salary is approximately $80,000 per year.
Statistician — Statisticians are important in the business world because they use statistical methods to analyze and gather data that helps upper level management to make critical business decisions. Statisticians can help companies to determine which products to offer, which to discontinue, and the prices at which products are most competitive. US News and World Report states that this career field has an unemployment rate of just 0.8%. Jobs in this field will increase by a huge 34% by 2024. The median salary is $80,100.
Medical and Health Services Manager — These are business professionals who work exclusively in the healthcare field. They are often known as health care executives or health care administrators. They often manage an entire medical facility and are responsible for providing efficient patient care and keeping the health care organization on budget. This field will grow by a strong 17% by 2024, and the median salary is $94,500.
Compliance Officer — The increasing maze of regulations, laws and licensing means there is more need today for compliance officers. They make sure companies and other organizations are in line with regulatory requirements. These jobs are especially in strong demand in the financial sector as the federal government is increasing oversight of Wall Street and other financial markets. The unemployment rate is a very low 1.7% according to US News, and the median salary is $65,640.
Operations Research Analyst — These business professionals use analytical and mathematical methods to help businesses to solve business problems and make better business decisions. They often assist managers in determining how to best allocate limited resources, devise production schedules, how to manage the global supply chain, and set prices that are profitable and are still competitive in the marketplace. This field will soar by 30% by 2024 in terms of job demand, and the median salary is $78,000 per year.
Financial Advisor — Personal financial advisors are very important today in providing advice on investments, mortgages, insurance, college savings, estate planning, and retirement. There are more investments available today than ever, and a massive amount of information online. People need help to sort through it and determine the best way to grow their portfolio. Financial advisors have only a 2.0% unemployment rate, so there is very strong demand here for business graduates. Job demand will increase by 30% by 2024, as well, and the median pay is $89,000 per year.
Financial Manager — Financial managers are responsible for ensuring the overall financial health of a company or organization. They typically handle the production and analysis of financial reports, provide investment recommendations to companies, and develop long term plans to increase or maintain financial growth for organizations. Financial managers will see a 7% increase in demand by 2024, and current unemployment in the field is only 2.0%. The median salary is $117,900 per year.
Accountant — Accountants are becoming in great demand in the 21st century as there are stricter financial regulations that companies must follow. Accountants ensure that a company's financial records are in order, and that taxes are paid properly and on time. An 11% increase in job demand is expected for accountants in the coming years, according to BLS. The unemployment rate is a low 2.5%, according to US News and World Report. The median pay is $67,000 per year, but over $100,000 for Certified Public Accountants.
Top Executive — Top executives devise policies and strategies to maximize profits and to ensure a company meets its financial and strategic goals. Employment of top executives is expected to rise by 6% by 2024. Some business sectors could see faster growth, and certain geographic areas in the southern US may also see faster growth. Median pay is $175,000 per year.
Human Resources Manager — Human resources managers direct, plan and coordinate the administrative functions of a company or organization. They must oversee hiring, recruiting, interviewing and retention of new staff. HR managers will see 9% increase in job demand by 2024, which is faster than average.
Best Cities to Find Business Jobs
If you are getting started in your business career or are looking for new opportunities, you should consider relocating to one of these hot American cities below. While the big cities of New York, Chicago and Los Angeles will always be job centers, one also must consider cost of living and other factors. The cities below have strong economic growth and are very affordable.
Scottsdale AZ: Lots of business internships, booming employment growth over 3%, and high median incomes of $76,000 make this a great city for a business career.
Salt Lake City UT: This beautiful city recently ranked #2 for job opportunities in a WalletHub survey, and employment growth is a strong 2.89%.
Raleigh NC: This booming town has one of the best employment outlooks in the US and a job growth rate of 1%. It has a healthy median annual household income of $61,000.
Minneapolis MN: This northern city may be cold but it has a strong employment growth rate of 1% and is a very good city for both the single job seeker and people with families.
Orlando FL: Orlando and Florida generally have come back strong after the recession, and employment and job opportunities are back in a big way here.
Online and On Campus Programs
Once you have decided the type of business career you want, you should decide upon the focus of the degree, whether it will be on business, accounting, finance or something else. But that is not the only consideration.
Another important choice is whether you will earn your business degree on campus or at an online university. In the last decade, there has been a surge of online business degrees that one can earn in as little as 18 months to two years for master's degrees, and under four years for some bachelor's degrees.
Both on campus and online business degrees have advantages and disadvantages. Which business degree is best for you depends upon your preferences, circumstances and lifestyle:
Online Business Programs
Online business degree programs offer you great flexibility. You can in theory attend a program located across the country or even the world. Students need not relocate to attend the school of their choice. They also do not need to make long commutes to a college campus.
On the down side, attending an online program requires a high level of discipline. It can be a rather isolating educational experience; people who need to interact with others to learn at their best may find it is not for them.
There also are different types of online universities – both for profit and nonprofit. For profit online universities generally have no physical campus, while non profit online universities usually are traditional campus based universities offering an online program in a specific discipline.
Many people prefer to attend a nonprofit university that offers an online version of its traditional, campus based business degree.
On Campus Business Programs
Getting a business degree on campus is the way it has traditionally been done. Many people like to go to classes and interact with other people, learning in a traditional classroom format. The campus based format can be especially important to derive maximum value from an MBA program; the networking with fellow classmates and professors can be a very valuable aspect of getting a business education.
On the other hand, going to campus means commuting costs and time, and you also are somewhat limited on which universities you can attend. Few people will attend a university that is more than an hour away from their home.
Business School Tips
When it comes to selecting a business school and program we recommend the following:
Take a close look at the accreditation for your school and program. At the least, the school should be accredited by one of the six regional accreditation agencies recognized by the Department of Education. We also advise that the business program be accredited by the AACSB.
If you are going to an online university, learn about how the courses are delivered, whether they are live or recorded. Your schedule may demand that you attend classes on your own time. Or you may prefer to attend live classes with your classmates.
As far as succeeding in your business degree program, we recommend:
Determine early on where you want to focus in business. Do you want a general business education, or do you want to hone in on one of the specialities we mentioned earlier?
Once you have decided, you have to accept that you cannot focus on everything in your business degree program. Determine what is most important for you to learn – whether it is international business laws, finance, accounting or entrepreneurship – and focus your studies in those areas.
Be open to new ideas. Getting a business education is not just about obtaining information from your professors. It also is about coming up with new ideas, having exciting business discussions that lead in new directions.
We hope that you find this site useful for collecting more information about possible business careers, and how to obtain the education you need to succeed in your chosen business field.