<!- mfunc search_box_body ->

<!- /mfunc search_box_body ->

Reading Time:

26

minutes

Are you planning to start a business or do you already own one?

<!- mfunc feat_school ->

Featured Programs:

Sponsored School(s)
Sponsored School(s)
All school search, finder, or match results, as well as colleges and universities displayed as "Featured School(s)" or "Sponsored Content" are advertisers that compensate us for placement on this site. The resources, editorial content, and school evaluations published on this site are developed independent of the schools that advertise here.

<!- /mfunc feat_school ->

If the answer is yes, then you need a business plan.

This seems like an extremely daunting task, but if you understand your business, it won't be hard at all. It's simply a matter of organizing the information in a clear, concise manner.

The following article discusses how to write the perfect business plan, including the types of business plans most commonly used, top 10 do's and don'ts, what goes into a business plan, the structure of your business, marketing and sales, your organizational and operational plan and much more.
What is a Business Plan?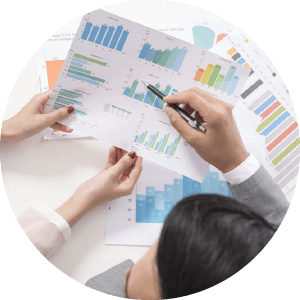 A Business Plan is a written description of exactly what your business is. You'll need to describe your business' goals, strategies, and any factors that could affect in (including the competition).
To help you write the perfect business plan, we'll provide you with an exact outline of everything you'll need to include, so even if you think you're too young, you'll have no problem starting out.
The reason many business owners first decide to put together a business plan is that they simply have to. If you want to apply for a business loan, attract investors, or obtain any necessary licensing, business plans are a prerequisite.
Even if you don't need financing or licensing, however, it's still a good idea to have a well-thought-out business plan. If you need to hire any key employees, a strong business plan will help attract strong talent. Whenever you need to deal with professionals, such as a consultant or an accountant, your business plan gives them invaluable insight.
Finally, it's a good idea to put a business plan together for your own sake. As you put the business plan together, you'll have the chance to really conceptualize and evaluate your strategy. You'll build proof that your idea makes both financial and logistic sense. Once you start working to get your business off of the ground, a strong business plan guides and helps you stay on-track.
Types of Business Plans
Business plans come in all shapes and sizes, but you can generally whittle them down to three key versions.
Shortened Business Plan
This is an easily digestible, much shorter version of your normal business plan. Typically, it will be between three and five pages. You should include your executive summary, financials, and any information pertinent to the person/s to whom you are presenting the plan. A shortened business plan is usually made with a specific purpose or recipient in mind, so it will be easy to figure out exactly what is and isn't important enough to make the cut.
In-depth Business Plan
Your standard business plan, and the one we will be teaching you to write. Again, these come in handy when seeking to fund your business, attract employees or work with professionals, or simply to act as a guide.
Operational Business Plan
Unlike the other two business plans we have discussed, an operational business plan is meant for internal use only. This will not be distributed to anybody except for employees or professionals working on your company's behalf. An operational business plan focuses on the company's overarching goals, mission, and vision so that all department stay aligned. Your Marketing and Sales, Operational Plan, and Financial sections will be key here.
What Language Should I Use?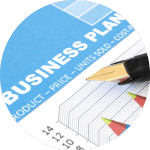 The tone you use throughout your business plan has a significant impact on how the reader perceives your business. Generally, you want to maintain a clear, authoritative tone. Even if your business is in a casual industry, you want the business plan to remain formal. Most importantly, ensure that your business plan is easy to read by keeping everything concise and avoiding technical jargon that someone outside your industry might not understand.
Top 10 Do's and Don'ts
Before we dive into our business plan outline and describe each section, let's go over some general do's and don'ts you'll want to keep in mind as you write your business plan:
Do: Provide Examples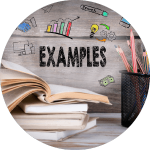 You don't want to leave somebody reading your business plan wondering whether or not your concepts are actually feasible. Provide as much data and real-world examples that back up your claims. If other businesses, whether they're in the same industry or not, have successfully implemented a comparable strategy, it adds credibility to your own proof of concept.
Don't: Overload the Reader
An in-depth business plan will contain lots of useful information and will likely end up being much more than ten pages. Because it's so long by nature, you need to make sure to only include the most useful information in each section. Format everything carefully and correctly. Don't use language that confuses or intimidates readers outside of your industry. The easier it is for the reader to absorb everything you're presenting them, the more effective your business plan is.
Do: Proper Research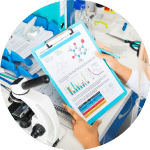 If your work is sloppy, you and your entire business will come off the same way. When you're trying to obtain financing, expect lenders to fact-check and assume misinformation will cost you the loan. Beyond that, you need to know for your own reference. A misjudged cost can be the difference between profitability and failure.
Don't: Leave Any Stone Uncovered
Somebody who reads your business plan shouldn't have any major questions left unanswered. Include complete information about what you are aiming to do, how you are going to do it, how much money is needed, etc. Use our full outline below to ensure everything is covered.
Do: Be Honest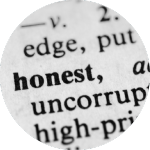 You cannot be biased when you write your business plan. Every business has its own set of strengths and weaknesses, and overcoming those weaknesses is just as important to your success as playing to your strengths. Addressing your weaknesses honestly and thoughtfully shows insight and sincerity.
Don't: Hustle Just to 'Get it Done'
Writing a business plan isn't a task you're completing and checking off your to-do list. Everything must be accurate, thoughtful, and well-articulated. Keep in mind: this will guide you as you operate your business and is the key to obtaining financing and/or pitching your business.
Do: Make it a Living Document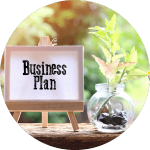 Your business plan isn't going to be written once and tucked away, in case you ever need to present it. As your business goals and strategies evolve, make sure your business plan does, too. In fact, you'll likely need to revise your business plan constantly throughout the first iteration, simply because new strategies and ideas will emerge from simply working on it.
Don't: Focus Solely on Your Product
You might think your business revolves around your particular product/s or service/s, but there's so much more to it than that. Your business plan talks about how the actual business is run, so you might want to leave the technical specifications and granular details for another time.
Do: Show Your Passion
In the end, your business plan and your business are about you. While it's important to maintain a professional tone, don't be afraid to let your enthusiasm about your business seep through every page.
Don't: Write Alone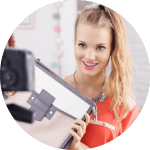 Even if your business is a sole proprietorship and you have no partners or employees, have somebody take a look at your plan. Trusted family and colleagues can offer insight that will improve your business plan (and thus, your actual business). At the very least, an editor or proofreader can ensure that your plan is ready to be distributed in a professional manner.
How to Write a Business Plan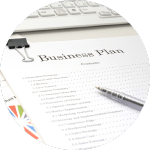 When writing a business plan it is important to keep all of the following in mind, in order to achieve the maximum impact with it:
Keep it concise.
Know your audience.
Perfect your executive summary.
Focus and refine constantly.
Gather and check all of your data.
Be confident, but don't go overboard.
Be as clear and in-depth as possible.
Enhance with graphics.
Share and gather feedback from trusted advisors.
What Goes into a Business Plan?
When writing your business plan, you will need to put in a lot of time and research. Luckily, we're here to walk you through all of that. A winning business plan contains the below sections, and you can use our sidebar to navigate to each of these:
Introduction
Executive Summary
Information About Your Business
Industry Analysis
Marketing and Sales
Operational Plan
Financials
Your Business Plan Introduction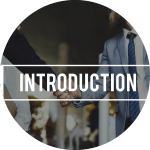 Your business plan's introduction is critical because, quite obviously, it's the very first impression you make. If your business plan isn't professional and well-organized, it will be hard to take you and your business seriously. Here's what you need to include in the introductory section:
Cover Letter
A cover letter is essential whenever you are presenting the business plan to somebody for a specific reason and should be tailored to each individual. Like any other letter, it should include names, dates, and a cordial greeting. In the first paragraph, explain exactly why you are presenting the business plan to the recipient. Take one or two paragraphs to discuss your business (an even more condensed executive summary, as we will cover in the next section). Finally, let the reader know you appreciate their consideration and would be happy to address any questions or concerns. Include any necessary contact information below your name and signature.
Title Page
Your title page should be clean and simple. Here's what to include in it:
The title of the document (i.e. Business Plan, Business Proposal, Summary Business Plan).
The name of your company.
A sub-heading, if necessary (i.e. 'Presented to ABC Investing Company').
Who the business plan was prepared by.
The name of any other owners or key partners.
Basic contact information.
Table of Contents
A table of contents is essential to make your business plan transparent and easy to navigate. It is unlikely that a serious potential partner or investor will read through your plan once and toss it aside, so you want to make it easy for them to return and pick up where they left off or revisit any key bits of information. If you are providing a digital copy, include clickable links to each section for the reader's benefit.
Executive Summary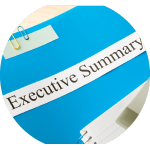 Although the executive summary is one of the first sections of your business plan, it makes sense to write it last. Once you have everything else laid out, after all, you'll have a much firmer grasp of exactly how your business will operate. It's almost good to write this last since it's the most important. If somebody isn't enthralled by your executive summary, they aren't reading any further.
The executive summary is exactly what it sounds like – a brief summary that describes the essence of what your business is and what it aims to do. Here's how to write a winning executive summary:
Begin with a single sentence that sums your business up. This is otherwise known as your value proposition.
Describe what niche or problem your business fills or solves.
Explain exactly how your business solves this problem in a way that the rest of the competition does not or cannot.
A very brief (one or two sentences) summary of any other information from the following sections that would be critical to your business' success.
Your Business / Company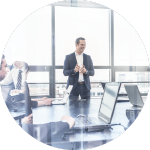 This chapter breaks down all the necessary details you'll have to include about your company in an easy and digestible manner. For somebody outside of your organization, it will act as a primer on exactly how your company is structured, how it operates, and what its goals are.
Structure of Your Business
First and foremost, you'll need to discuss the legal structure of your business:
Sole-proprietorship: simple to set-up, but the owner is fully liable for any debts or obligations.
Partnership: a general partnership is also simple to set-up, but all partners would be liable. Limited partnerships, or LPs, are a bit more complicated.
Corporation: a corporation is owned by stockholders, so it is unlikely you will either want or need to structure as one. There are two types of corporations, which vary in terms of shareholder limitations and tax liabilities: S corporations and C corporations.
Limited liability corporation (LLC): an LLC is generally the best of both worlds for small businesses. The owner's' liability is limited, and taxation is that of a partnership, which provides better flexibility over a corporation.
Once the legal structure is determined, you'll need to break down the ownership of the business. Are you the sole owner? Do you have business partners? Has anybody purchased a share of the business in exchange for funding? Provide a brief introduction to any key executives or owners, outlining what strengths they have and how they will impact the business.
Finally, include a brief history (if any) of your business, and any pertinent location details.
Business Vision, Mission, and Values
This is one of the most important sections of your business plan. Here, you need to impart your passion for the business and really describe what you're trying to achieve.
Business Vision
Your vision statement is all about the company's goals. It serves as a template for exactly what you're trying to achieve, both short-term and long-term. Don't hold back when it comes to your vision: if your goal is to eventually dominate the Northeastern coffee shop scene, say that. A vision statement is your chance to think big.
Mission
Where a vision statement thinks big, a mission statement is more practical. Your mission statement should discuss your company's purpose. Why does it even exist in the first place? This mission statement will act to provide organizational direction and help you achieve your vision.
Values
The values are all about how you plan to operate your business in relation to the stakeholders. This includes investors, customers, and members of the local community. How do you plan to treat them? What are you doing to make their lives and the world they live in better?
Analyzing the Industry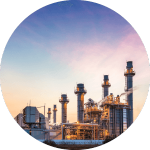 You cannot control external factors affecting your business' industry, but they have an enormous impact on your business nonetheless. This section is where you explain the state of your industry and what your competition is like using some tried-and-true business planning methods.
Market Size
Here, you'll describe exactly how large the market is. You should be able to find national figures with relatively little research. If you're not serving a national or international market, discuss how large the population you plan to serve is. Extrapolating from the national information, how big do you expect your actual market size to be?
In addition, you should discuss any important trends. Is your market growing or retracting? If your market is growing, discuss how you project to fit into that growth and seize your market share. If your market is shrinking, discuss why you think entering the marketplace is worthwhile, and whether or not you project growth in the future.
Industry Focus and Trends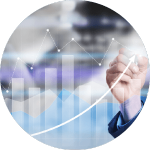 Industry analysis should be data-driven and backed up with all the facts and examples you can muster. Proving you understand your industry is key to selling investors or stakeholders on your business' potential.
First, you'll want to talk about the industry in general. This includes looping back to the market size and discussing whether it is growing, stagnant, or shrinking. Are there any overarching trends or cycles that will affect your business?
This is also a good opportunity to discuss pricing. What type of money does your average customer spend in your industry? What price point are you aiming for, and why is that a good strategy? If you aren't competing on price, what reasons do you have to believe that somebody will be willing to spend more on your business?
Below, we will discuss two valuable business models you can and should use to discuss your industry further.
PEST Analysis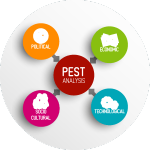 PEST analysis discusses four critical outside factors and how they will impact your business:
Political: what impact could the government have on your business. Is there any pending legislation that could change how you operate? Would tax changes or tariffs cause a financial strain?
Economic: would an economic downturn cause sales to tumble, or is your business relatively immune to economic factors? Furthermore, what do current economic trends (inflation, consumer demand, etc.) say about your short-term potential?
Social: are there any relevant social or cultural trends that are shaping the industry? Is there a distinct seasonality to your business? Consider, for example, the impact of the Christmas season to retailers in the United States.
Technological: how has technology shaped your industry over the past decade? Take a look at the future and make an educated guess on where the industry is headed, and how you'll fit into that future.
Sometimes PEST is lengthened to PESTLE to include any legal or environmental factors as well. If you believe either will have a significant impact on your business, make sure to include it as well.
Porter's 5 Forces Analysis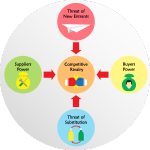 Named after Michael E. Porter, this model shows exactly how attractive a particular industry is. The five forces are:
Competition: we will go into this in more detail next, but for this model you should discuss how much competition there is, and how profitable they might be.
Threat of new entrants: how easy is it for somebody to enter your industry? For a casino, it would be quite difficult (extensive significant licensing and upfront costs), but for a food truck, it would be quite minimal. The easier it is to enter your industry, the greater the threat is of somebody else entering and stealing your market share.
Power of suppliers: if your industry has a low number of suppliers or suppliers that are dominated by much larger companies, you will have a problem sourcing on-budget and on-time. If you aren't reliant on very specific suppliers, however, or if there is competition among suppliers, you can find yourself in an advantageous position.
Power of customers: specifically, do your customers have the ability to drive prices down? If you expect to have a large number of small customers, your price will remain relatively stable. However, if you plan on having a small number of very important customers, they maintain the power to dramatically impact your pricing and profitability.
Threat of substitutes: how likely is it that somebody will forego your offering for a comparable substitute. If you're a restaurant, for example, Amazon's grocery delivery business would be a substitute, since people may decide to stay home and cook for themselves.
Competition
It's just as important to discuss how your competition is navigating the industry you plan on dominating. With a strong idea of where your competition is positioned and the strategic decisions they are making you will be able to determine where your own business fits in.
To begin, discuss what your competition looks like. Are there many small businesses vying for the same customers or are you competing against a couple of whales? List your most important competitors and summarize them. Discuss their location, products, pricing, market share, and any important strategic decisions they have made. Use this information to create a list of their strengths and weaknesses.
After discussing the competition, it's time to think about where you fit among them. SWOT Analysis is the perfect model to do just that.
SWOT Analysis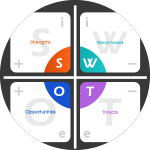 A SWOT analysis is an important model to include in your business plan to show where you stand among the competition. It is just as important, however, for your own internal needs. Completing a SWOT analysis gives you a good feel for what your strengths are, and where you can improve. By looking at opportunities and threats, you'll have a framework for where your company should be headed.
Here is what a complete SWOT Analysis looks like:
Strengths: Exactly as it sounds. What do you do best? What do you do that the competition absolutely cannot?
Weaknesses: Be honest. Are there any resources you lack? Any skillsets that are missing? What isn't as efficient as it could be?
Opportunities: Improving any of your weaknesses is a major opportunity. In addition to that, consider internal or external factors that might change and present a new business opportunity. Finally, are there any complementary products or services that you could consider offering to your customers?
Threats: What potential is there for your business to be damaged? Are there any industry or economic trends? Could your competition change strategies and harm you? Do any obstacles to success stand in your way?
Once you have completed the SWOT analysis, wrap this section up by talking about your own competitive strategy. Given your industry, the competition, and your own SWOT analysis, what decisions are you making to position the company to succeed?
Marketing and Sales
Readers of your business plan definitely need to know how you'll be marketing and selling your product or service.There are going to be three key elements of your marketing plan.
Customer Segmentation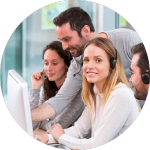 Here, you'll describe exactly what type of customer you'll be targeting. Start big: are you targeting customers internationally, nationally, or locally? Beyond that, you need to include anything defining that you believe is important to your ideal customer. This can include:
Demographic information – age, gender.
Psychographic profile – what do they care about? What motivates them? What do they value? Where do they get their information?
Socioeconomic profile – income, lifestyle preference.
Describe your target audience in great detail. The more you know about your customer, the easier it will be to market to them.
Advertising and Promotion Plan
After building a strong customer profile of your target audience, you should know what your customer cares about. Think about how your business fits into that, and strategize how you're going to market to them. Use their demographic and behavioral information to determine the most appropriate channels to focus on.
Branding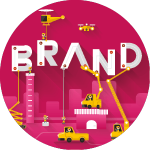 This is also the appropriate time to discuss your branding strategy. Knowing who your customers are, think about where you're going to position yourself. Determine if you're a luxury brand or a value-based one. What will you do to make the community around you a better place?
Your brand should seep into all aspects of your business – the website, advertisements, and even the tone of communications with customers. Whatever strategies you have for these elements, make sure to lay them out.
Finally, include your company logo and slogan, if they already exist. If not, you should begin to think about them and use the rest of this section as a guide.
Sales Distribution Plan
How exactly do you plan on getting your goods or services into somebody's hands? Do you plan on hiring a sales staff or will you handle it all yourself initially? Do you plan on doing inbound or outbound sales? What does the sales process look at each step of the marketing funnel?
You'll also need to think about and discuss pricing. Discuss your pricing strategy and why it's a good value for your customers. If you are going low or moderately priced, discuss how you can stay profitable and remain differentiated from the competition. If you are a luxury brand, discuss why somebody will be willing to pay more for your business than the competition.
Lastly, consider distribution. Are you going to allow customers to purchase directly from you? Will they have to go through distributors? Do you have any retail partnerships to leverage? These are important decisions that have a profound impact on a business.
Organizational and Operational Plan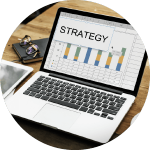 This section discusses exactly how you're going to execute your vision. Once you have all the important strategies down pat, how are you going to roll up your sleeves, create your product, and get it into your customer's hands? Whether you're selling a tangible product or a professional service, you still need to thoroughly consider these processes.
Production Process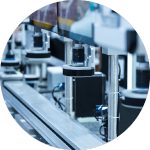 If you're creating a physical product, this is an absolutely critical part of your business plan and overall strategy. You must take the time to discuss exactly how your product will be manufactured in painstaking detail. If you're outsourcing productions, include as much information about the business arrangement and third-party as you can.
Here are some ideas of what you'll need to outline:
Raw materials – how much do they cost? Do prices fluctuate? Is supply limited in quantity or how quickly it can be obtained in a pinch?
What machines, technologies, etc., do you use for production? What costs are involved in these? Are you renting or do you own them?
What is your estimated daily output?
How easy is it to scale up or down as necessary? How does this impact the cost per unit?
Which methods of quality control do you employ, both pre- and post-production?
Supply Chain Management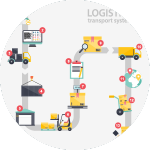 Producing a product isn't the end of the line. You also need to figure out how you're going to handle your inventory, and how you're going to distribute it to the customer. Calculate exactly how much inventory, if any, you'll need to keep on-hand. Be careful. If you produce too much, you'll waste time and money that could be better spent elsewhere. Worse yet, if your products are expirable, you'll lose a great deal of money. If you don't keep enough on-hand, however, you may lose out on sales or upset customers who must wait for their order to be produced.
If you're a service business, you might not have any physical inventory, but your employees should be considered as your supply. After all, without them, you won't be able to provide your services to your customers. What strategies do you have to recruit and retain the best talent possible? Can you scale quickly through recruiting and training, overtime, or an increase in part-time help?
You should also look back at your sales distribution plan and consider the logistics of shipping any physical products. How often will orders be fulfilled? Do you have the ability to rush orders if necessary? How will returns or incorrect shipments be handled in a way that keeps everybody happy?
Financials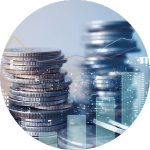 Until you fill out your financial section, your business plan is all guesswork. Without reasonable numbers to back everything up, you'll have a hard time proving you have a profitable business and attracting any investors or stakeholders. If you're seeking financing, this section is crucial. Even if you aren't, it's important to lay everything out so you ensure you have a road to profitability. Once you're operating, you'll use this section to keep spending on-track and see if you're hitting your sales goals.
Here are the components you must include in your business plan's financial information:
Forecasted Sales
Use all of the marketing data you've put together to determine what a reasonable sales forecast looks like. Project your sales for a period of two or three years, going one month at a time. Include seasonality whenever applicable. As you forecast sales, include exactly how much revenue you expect to earn from those sales, and the total direct cost of those sales. You'll be able to use these figures to determine revenue and gross margin, which you should use to compare to industry and competitive standards.
Projected Expenses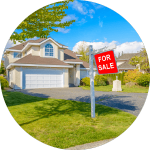 Once you have your projected revenue, it's time to figure out exactly how much it costs you to make those sales. The easiest way to do this is by dividing up your fixed and your variable costs.
Fixed costs are going to stay the same whether you sell one widget or twenty. For example, rent, electricity, insurance, marketing costs, and payroll (with the exception of commission and bonuses), will mostly stay the same no matter what sales look like.
Variable costs, on the other hand, will vary by each unit sold. This includes the cost of materials, shipping, coupons, taxes, etc. Most of this should already be covered in your forecasted sales report, but make sure that nothing is overlooked.
Make sure to consider that as you scale, some fixed costs may become variable. As sales increase, you may have to hire more employees, or move into a bigger office. Keep this in mind by always referring back to your forecasted sales and estimating your business needs as best you can.
Balance Sheet
Everything comes together on your balance sheet. This includes your projected sales and expenses, but also deals with assets and liabilities.For example, if you take out a loan, you'll need to include the capital in your assets and the repayments, including interest, in your liabilities. Non-monetary assets, such as the property and machinery must also be included.
You can find a sample balance sheet here.
Cash Flow Statement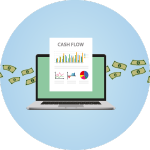 Your cash flow statement tracks cash as it moves in and out of your business, ensuring that you're never pressed for money on-hand. Unlike many other projections, the emphasis here is exactly when cash leaves or enters your possession. You will use your forecasted sales, projected expenses, and any other predicted events that could have an impact on your cash-on-hand.
Month by month, you'll track exactly how much cash you expect to leave your hands and how much will come in. Keep in mind that not all sales are paid fully right away. Consider how many sales will be paid in full at the time of sale, how many will be paid in 30 days, 60 days, or go completely delinquent.
Once you have your cash flow statement completed, run some quick analysis. Compare your projected expenses each month to the projected cash coming in each month. For any months that project to have a negative cash flow, ensure you have enough money on hand to cover the difference.
You may find two examples of completed cash flow statements here and here.
Customer Lifetime Value
Customer Lifetime Value is an estimate of exactly how much each customer you acquire will be worth total. A simple way to calculate this is by determining how many purchases a customer makes before churning, and multiplying it by the average amount of their purchase. In other words, how many purchases will they make before moving on from your business, and how much will those purchases be worth?
Let's take a look at a real-world example. Let's assume you're running an oil change business, and you know your average customer gets three oil changes per year. With premium options and add-ons, your average sale is $38.50. Each customer spends an average of three years with you before churning (perhaps they have moved away or found another service they prefer).
In this example, your expected CLV would be $346.50. You know each average customer will make 3 purchases per year, for 3 years, at $38.50 each. 3 x 3 x $38.50 = $346.50, which is your CLV.
Why is CLV so important? Let's take a look at unit economics.
Unit Economics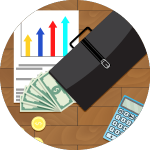 Unit economics is critical as it describes the value of a customer versus the cost of acquiring said customer. With accurate unit economics, you can tweak your marketing efforts to ensure that they're always profitable. Since you have already calculated the expected CLV, we can take a look at calculating their cost of acquisition.
The formula for cost of acquisition is simple. Divide your total marketing spend by the number of customers you have acquired through all marketing channels. If you spend $25,000 across all marketing channels and acquire 1,000 customers, your average cost per acquisition is $25.00.
Tracking your marketing expenses isn't the tricky part. Attributing each user to a specific campaign, however, can be. If somebody walks into your store after seeing a TV ad, for example, it can be hard to properly attribute them. Digital campaigns are a bit easier, as there are typically tracking links that make everything easy to calculate. You'll have to do your due diligence and make your best-educated guesses here, using industry standards whenever necessary and possible.
You should also take the time to break out your unit economics into each marketing channel. This allows you to track which channels are performing well and which ones aren't. If Facebook is attracting lots of customers but you're spending so much that your cost of acquisition is higher than expected CLV, you might actually need to stop spending money there.
Funding
It's important to be very clear about exactly how your business has been funded so far. This includes what you have received through investments, series rounds, or personal loans. You will also need to mention any personal funds that you have put into the business, and how much you have saved that you are willing to put into it in the future.
Once you have discussed the funding your business has received, it is appropriate to lay out exactly how much you'll need. Make sure to also discuss exactly what any loans or investments will be used for and how that spending will be tracked.
Business Plan Resources
Business Plan Samples
To reinforce everything we've discussed above, let's take a look at some sample business plans that have already been put together for your review. We'll discuss some key takeaways from each plan, helping you consider how your business is unique and what you'll need to emphasize.
Coffee Shop Business Plan
A coffee shop is a nice, simple business to start our samples with. A coffee shop requires a small storefront, and the location is critical. Most people will gladly stop in for a nice cup of coffee but are unlikely to drive miles out of their way for one. Notice that because of this, the sales forecast is relatively stagnant, even after several years.
Click here for the sample business plan.
Restaurant Business Plan
A restaurant business plan will be similar to a coffee shop, but is a little more involved. Start-up costs are higher as it requires a larger storefront and a larger variety of equipment. Variable costs are higher as a quality meal costs much more than a cup of coffee. The sales forecast shows more growth, as people are more willing to travel for a good meal than they are a simple cup of coffee.
Click here for the sample business plan.
Food Truck Business Plan
Let's consider a third food-based business to really drive home how businesses that appear similar will have important differences. Food trucks have a much different fixed cost structure than a coffee shop or restaurant, as they don't have a physical location. Seasonality and location will have a huge impact on salespeople won't want to stand outside for a burrito when it's cold and snowy outside. With a much smaller staff, a food truck is also more likely to be open for lunch only, or closed a couple days per week.
Click here for the sample business plan.
Startup Business Plan
It's good to take a look at a general startup business plan to get an idea of how to estimate costs, sales, etc. This sample plan is a take-out pizza joint. Notice that trends are important, as the business plan notes their market is a growing area and they are aiming to fill a niche for low to middle-income families, which comprise the majority of residents in their service area. They use a mixture of studies and geographic data to make conservative estimates, giving potential investors confidence that the business can be profitable if the strategies are successfully executed.
Click here for the sample business plan.
Photography Business Plan
A photography business is a great example of a company that is minimal to the extreme. Mostly, you will be relying on your own skills and experience. Minus initial equipment and the cost of your own time, expenses are minimal. Still, you see that it's important to have a strong plan in place so that you understand how to position your services and who exactly you're aiming to serve.
Click here for the sample business plan.
Business Plan Tools
Here are a variety of tools that make both writing a business plan and getting your business off the ground much easier:
LivePlan
If you want to quickly build your idea into a business plan to validate its value or just to get started, LivePlan is perfect. The business planning process is made simple, as you simply need to answer questions and are given plenty of examples, videos, and tutorials along the way. You can even use LivePlan to collaborate with partners or investors, testing ideas on the fly and seeing its impact on your business' health.
Click here to take a look at LivePlan.
Rocket Lawyer
When you're starting a business, it's extremely likely you'll need quick legal help. You might need advice on licensing, permits, or zoning. Or perhaps you want to discuss how to structure your business as an LLC. Rocket Lawyer can help. You'll have access to their services for a monthly fee that's less than a cup of coffee each day. There's an even option to help incorporate your business by filling out a couple of quick forms.
Click here to take a look at Rocket Lawyer.
StratPad
Like LivePlan, StratPad offers a cloud-based chance to build your business plan and strategy on the fly. StratPad offers a demo for their services and if you're looking for funding will even match you up automatically with a financial institution that makes sense for your business. Our suggestion is to take a look at both LivePlan and StratPad and select the one that you like best.
Click here to take a look at StratPad.
BizPlan
If you're looking for a simple way to create a professional business plan without all the bells and whistles, BizPlan is perfect for you. You'll be able to create a stylish, professional business plan using intuitive drag-and-drop templates. Financials are easy to create using a user-friendly dashboard.
Click here to take a look at BizPlan.
Grammarly
A typo can derail your business plan and make you look sloppy and unprepared, no matter how much effort you put into it. Grammarly is a world-class spell checker that also checks for many of the most common grammatical error for free. There's even a browser-based version that you can use no matter where you are. For a fee, you can subscribe to Grammarly Premium, which provides an even more granular check.
Click here to take a look at Grammarly.
Business Plan Templates
Now that we have an idea of everything you need to include in your business plan and which tools you'll need to get started, it's time to get started. Here are some websites with sample business plan templates you may use to make writing the perfect business plan a bit easier:
How to Write a Business Plan Conclusion
In the end, a business plan is a highly unique and personalized document. A business plan that is right for your business won't be right for any other business in the world. By closely following the outline and strategies above, however, you'll have a great base to begin crafting your own perfect business plan.
Bibliography:
Berry, T. 15 Reasons You Need a Business Plan. Entrepreneur. Retrieved from https://www.entrepreneur.com/article/83818.
CBM Group. What Is The Right Tone And Writing Style For A Business Plan? Retrieved from http://www.cbmgroup.co.uk/blog/business-plan-writing/what-is-the-right-tone-and-writing-style-for-a-business-plan.
Discover Business. How to Write a Business Plan. Retrieved from https://www.discoverbusiness.us/business-plans/.
Fontinelle, A.How To Write A Business Plan. Investopedia. Retrieved from http://www.investopedia.com/university/business-plan/.
Franklin, B. The Three General Types of Business Plans. Business Power Tools. Retrieved from http://www.businesspowertools.com/2016/06/management-2/the-three-general-types-of-business-plans/.
Gregory, A. Comprehensive Business Plan Outline for Small Business. The Balance. Retrieved from https://www.thebalance.com/a-comprehensive-business-plan-outline-for-small-business-2951557.
Gregory, A. How to Conduct a SWOT Analysis for Your Small Business. The Balance. Retrieved from https://www.thebalance.com/swot-analysis-for-small-business-2951706.
Hazlett, M. Basics of Unit Economics. Medium. Retrieved from https://medium.com/@markhazlett/basic-of-unit-economics-79f1d6cae085.
Investopedia. Porter's 5 Forces. Retrieved from http://www.investopedia.com/terms/p/porter.asp.
Johnson, J. How to Write a Cover Letter for a Business Plan. Small Business Chronicle. Retrieved from http://smallbusiness.chron.com/write-cover-letter-business-plan-43209.html.
Katz, A. Determining the Best Legal Structure for Your Business. Entrepreneur. Retrieved from https://www.entrepreneur.com/article/236450.
Kolowich, A. How to Write a Business Plan: A Bookmarkable Guide (With Examples). HubSpot. Retrieved from https://blog.hubspot.com/marketing/how-to-write-a-business-plan.
Lavinsky, D. Marketing Plan Template: Exactly What To Include. Forbes. Retrieved from https://www.forbes.com/sites/davelavinsky/2013/09/30/marketing-plan-template-exactly-what-to-include/#1ddaeeb43503.
My Own Business Institute. Session 2: The Business Plan. Retrieved from https://www.scu.edu/mobi/business-courses/starting-a-business/session-2-the-business-plan/.
Parsons, N. How to Write a Business Plan [Updated for 2017]. Bplans. Retrieved from http://articles.bplans.com/how-to-write-a-business-plan/.
PESTLE Analysis. What is PESTLE Analysis? A Tool for Business Analysis. Retrieved from http://pestleanalysis.com/what-is-pestle-analysis/,
Robbins, S. Why You Must Have a Business Plan. Entrepreneur. Retrieved from https://www.entrepreneur.com/article/74194.
Ronick, D. 10 Business Plan Dos and Don'ts. Inc. Retrieved from https://www.inc.com/articles/201104/business-plan-dos-and-donts.html.
Ronick, D. 10 Things A Business Pitch Absolutely Does (And Does Not) Need. Business Insider. Retrieved from http://www.businessinsider.com/10-survival-tactics-for-a-successful-business-plan-pitch-2011-4/.
Shopify. The Ultimate Guide to Business Plans, Chapter 3: The Company. Retrieved from https://www.shopify.com/guides/businessplan/the-company.
Wasserman, E. How to Write the Financial Section of a Business Plan. Inc. Retrieved from https://www.inc.com/guides/business-plan-financial-section.html