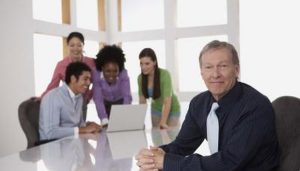 <!- mfunc search_box_body ->

<!- /mfunc search_box_body ->

Reading Time:

13

minutes

Students who are interested in business management should learn about the many different business management specialties that are available. With the growth of so many online programs and universities, you can probably find an associate's, bachelor's or master's level business degree online in one of these business specialities below:

<!- mfunc feat_school ->

Featured Programs:

Sponsored School(s)
Sponsored School(s)
All school search, finder, or match results, as well as colleges and universities displayed as "Featured School(s)" or "Sponsored Content" are advertisers that compensate us for placement on this site. The resources, editorial content, and school evaluations published on this site are developed independent of the schools that advertise here.

<!- /mfunc feat_school ->
Agriculture Management Degree – Learn management principles that are needed to oversee an agricultural and/or livestock business with topics including agriculture microeconomics, food and agricultural marketing, livestock biometrics and agricultural research. At the master's level, you may focus additionally on leadership in agriculture, statistics, education and research methods. See all agriculture degrees.
Applied Management Degree – General concepts of management that can assist students in learning critical thinking and analytical skills, and how to apply said skills to the management of a business. Learn how to communicate in a complex business environment, apply concepts of human resources. Typical courses can include global business, accounting, management strategies, marketing, business law and finance.
Athletic Administration Degree – Prepares student for a career managing and organizing various types of athletic departments and sports teams. A common focus is sports leadership, where you study the concepts, theories and skills that affect sports organizations leadership. Also study leadership styles, behaviors and management techniques that allow you to lead and change a sports organizations.
Aviation Management Degrees – Prepares you for a variety of management careers that are related to commercial and military aircraft. Common focuses include avionics, airport management and airway operations. At the bachelor's level, expect coursework in corporate aviation operations, flight school management and airport planning. At the master's level, courses in systems analysis, personnel management and security protocols.
Biotechnology Management Degree – Biotechnology work is based upon tissue and cell techniques, diagnostic methods and genetic engineering for many agricultural, medical and environmental applications. Management degree in this field also deals with business management, marketing, economics and leadership in biotechnology. Possible courses in bioinformatics, ethical and societal issues, project management and managerial accounting.
Business Administration Degree – Multidisciplinary field that prepares students for business management roles in nonprofit organizations, government agencies and corporations. Typical coursework include business law and ethics, marketing, accounting, finance, human resources, economics and mathematics. Many offer specialities in accounting, marketing, finance and supply chain management.
Business Intelligence Degree – Good choice for those interested in work with data and computers, as well as management and business. Business intelligence combines quantitative and analytical abilities and management skills. Some of the common courses in this program may include business intelligence overview, database management systems, statistical learning and language and business analytics.
Business Management Degree – Preparation for a business leadership position with typical courses including finance, accounting, human resources, business law, communications and marketing. At the bachelor's level and master's level, other courses may include business law, entrepreneurship, supply side marketing, diversity and international business. Many graduates eventually work as business, sales and financial managers.
Compliance Management Degree – Identify possible issues that relate to ethics and legality in a business or other organization, then fixing these issues in an efficient way. Work with upper level managers to ensure strategies and rules are in place to deal with financial, ethical and legal issues before any laws are violated. Compliance management usually involves working with the accounting and finance departments.
Construction Management Degree – Construction management theories, business strategies and trends; gain the leadership skills in financial and technological aspects of construction and management. Other topics may include major industry developments, evaluating and approving construction plans, legal issues in construction, and how to turn blueprints into buildings.
Corporate Finance Degree – Studies include investment banking, market regulations, cost management, accounting, fundamentals, international trade theories and investment strategies. At the bachelor's level, courses may include personal investments, performance evaluation, managerial finance, business finance and revenue optimization.
Crime & Fraud Management Degree – A degree in crime an/or fraud management will include subjects in forensic accounting, internal auditing, marketing, fraud examination and organizational behavior. At the MBA level, expect coursework in computer fraud, ID theft, financial fraud management, and financial statement fraud. Career options include audit specialist, loss prevention and fraud investigator.
Energy Management Degree – Explore energy accounting and planning and gain understanding of various energy policies around the world. Also you may take business classes in management and marketing for a career in land negotiation or financial analysis. Also expect focus on lighting, renewable energy, nonrenewable resources and lighting.
Engineering Management Degree – Major topics in an engineering management program include organization, planning, problem solving, finance and human resources. Typical bachelor's program will also have math and science requirements, such as calculus, physics and chemistry. Also courses in engineering financial management, engineering leadership, operations management, quality control and project analysis.
Entertainment Management Degrees – Provide students with skills and knowledge to work in management careers in the entertainment industry, also managing facilities including sports event complexes, theme parks, theaters, cinemas, live music, art galleries and broadcast media companies. Common courses include public speaking, entertainment business, law and ethics, event management and venue management.
Environmental Management Degree – Learn the means and methods that are behind the crafting of environmental laws and policies. Also be introduced to environmental management concepts, including resource utilization and sustainability. Background courses are commonly in environmental chemistry, accounting and statistics, government budget planning, water management theories and introduction to air quality.
Event Management Degree – Includes basic management and business principles with additional planning and promotion skills for various types of events. Event management and hospitality courses are common, and students may be required to complete an internship. Learn how to set up your own event planning company and also potentially get professional certification.
Facilities Management Degree – This degree will teach you to plan, coordinate and manage people with core classes in improving productivity, finance of facilities, contract management, project management and sustainability. Also learn about planning and oversight of construction, enhancing productivity, executing major projects, developing management teams and planning budgets for facilities.
Fashion Management Degree – Apply concepts of business management to the fashion world with the study of fashion merchandising and management, or fashion management and entrepreneurship. Further, learn how to market fashion materials such as accessories and clothing and how to manage a retail business effectively. May include information technology courses that instruct students how to use computer programs to aid clothing production.
Fashion Marketing Degree – Receive fundamental training in business administration, wholesale purchasing, forecasting, the history of fashion, how to do fashion marketing presentations, promotion and advertising, brand management and retail buying. Some degrees may also have courses in sketching, garment construction, drafting, marketing principles and production.
Financial Management Degree – Trains you to help clients to select investments and to estimate financial risks and rates of return. Many programs are made for the entry level accountant, personal financial advisor or business manager. Courses commonly include financial risk management, investment strategies, business and international finance, financial evaluations and bank and money management.
Forestry Management Degree – Train for exciting roles in protecting and managing public and private forests, such as reserves and parks, as well as enhancing productivity of rangeland and forests. Common courses are in forest products, soils, ecology, natural resources, forest products, forest engineering and dendrology. May have specialties in wildland fire management, forest ecosystem science and human forest interaction.
Gaming Management Degree – Interests in casino management or operations career can be fulfilled with a game management degree. Courses usually include hospitality operations, management principles, accounting, and basics of the casino industry. Degree seeking students may need to obtain work experience in the field up to 2000 hours to graduate.
Global Health Management Degree – Public health related degree concerned with identifying and addressing major international health concerns. Learn about major medical conditions that affect people all over the world, and how culture, conflict and poverty make them more challenging to address. Courses include biostatistics, epidemiology and international development and policy.
Golf Management Degree – This associate's or bachelor's degree will provide you with the skills to keep a golf course in good condition, while also learning the various business aspects of how to manage a golf course efficiently and profitably. Courses may include botany, entomology, golf swing techniques, landscape irrigation and facility repair.
Health Information Technology Degree – The importance of electronic health records today in healthcare makes health information technology degrees very important. Courses are often in healthcare management, health data management and healthcare and computers. You also may study health record structure, how to improve computer performance and the use of medical terminology to better classify various medical conditions.
Health Services Management Degree – With the great increase in need for medical services and healthcare professionals with our aging population, health services management professionals are needed more than ever. Degree programs include classes in quality improvement in healthcare administration, healthcare legal aspects, healthcare accounting principles and computer applications for healthcare administration.
Healthcare Management Degree – Prepares the student for an entry level position as a healthcare manager in a clinic, hospital, or doctors office. Most programs provide business and management instruction as to how these things relate to the healthcare field. Students also will study finance and marketing, accounting, macroeconomics and staff management.
Homeland Security Management Degree – Students who want to work for various state, local and federal agencies charged with protecting the homeland may want to earn this esteemed degree. Students will take courses in emergency communication, information systems vulnerability, national infrastructure, planning, preparedness, risk management, community health, disaster response and homeland security policy.
Hospital Management Degree – Students who want to become a hospital or healthcare facility manager should consider this popular degree. Bachelor's level programs focus on the business areas that relate to healthcare environments, such as accounting, finance, and marketing. At the master's level, students will learn more about epidemiology, healthcare information systems. You may also participate in a hospital management internship.
Hospitality Management & Tourism Degree – Students who desire a management career in hospitality, tourism and hotel management may want to consider this degree. You will be trained for a leadership role in hotels, restaurants and resorts. Courses are in management, marketing, how to develop a hospitality industry organization. Also study how hotels, restaurants and cruise lines invest to create growing tourist markets.
Hotel Management Degree – Earning this degree is appropriate for aspiring hotel managers who will increase their chances of employment with a bachelor's or master's degree. Learn how to manage the facility's finances, how to market product and services, manage hotel staff and offer top customer service. Courses may include hotel management and supervision, organizational management, food preparation, and purchasing and cost control.
Human Resources Management Degree – Bachelor's level programs prepare students for entry level HR positions such as compensation analyst, HR recruiter and HR generalist. Studies will be in compensation, labor economics, organization, training development, negotiations and organizational development. MBA in HR concentration may have courses in operations management, accounting and economics, and human resources related topics.
Industrial Management Degrees – Bachelor's degree will stress heavy management coursework in accounting and business operations. Also learn about production practices and how to oversee plant personnel. Master's programs may have courses on economic theories, manufacturing systems and statistics. Other options are courses in strategic industrial management, manufacturing systems and engineering technology.
Information Security Management Degree – The high, increasing demand for information security professionals provide plenty of job opportunities. Learn about internet security, communications and data management, how to prevent hacks and cyberattacks, disaster planning, how to design, manage and troubleshoot network systems. Many programs include internships to give you real world IT experience.
Information Technology Management Degree – Covers the skills and knowledge needed to create websites, manage complex databases, create customized software programs and create computer applications that store and deliver information. Other courses may include database management, C++ programming, computer networks, and Network+ skills.
Infrastructure Management Degree – Many of these programs are called logistics or supply chain management at the bachelor's and master's level. Courses commonly include purchasing, inventory management, information systems, cost accounting, global transportation management, warehouse and terminal management, industrial relations and business law.
Innovation Management Degree – May be referred to as an organizational innovation degree, with focuses on innovation, entrepreneurship, leadership and organizational behavior. Many students will participate in at least one internship in a major company, and a capstone project may also be necessary. Expect courses in basic economics, accounting, business communications and law, management theory and practice, group dynamics and decision making strategies.
International Business Degree – Provides students an introduction to global commerce, which is so important in today's interconnected economy. Students will study macroeconomics, marketing, accounting and business. Learn how to communicate effectively, develop international business problem solving skills and also study trade finance, international marketing, business communications, and import and export management.
Internet Marketing Degree – This degree is usually online and can result in a dynamic career in the marketing and advertising industries. Learn about basic marketing principles and how they can be applied to the media online. Use market research data, web analytics and design of websites, as well as established marketing skills such as branding and product promotion.
Investment Management Degree – A degree in investment management will teach you about stocks and bonds and to provide detailed insights into a company and their investment options. Typical skills you will learn in a bachelor's or master's program in investment management are how to clarify goals for a financial portfolio, deciding which investments to purchase and how to evaluate economic factors for investment performance.
Leadership Management Degree – Most leadership management degrees are offered at the master's level with concentrations such as organizational, strategic, community or workforce leadership. Some possible courses for this graduate degree are collective bargaining, conflict and negotiation, policy making, labor relations, employment relations, leadership psychology, communications and information technology.
Management Accounting Degree – Degrees are commonly offered in management with a concentration in accounting. Students will learn the skills needed to manage finances and a business. Coursework develops skills in financial reporting, inventory control, data management, cost analysis and other areas that are necessary for entry level management accounting roles. Basic courses are accounting, economics, tax preparation, management, marketing business fundamentals and law.
Manufacturing Degree Programs – Bachelor's level programs will expose you to important topics in engineering and manufacturing that will help you to secure employment in advanced manufacturing, materials, product development, supply chain, quality control and design. Some common concentrations are manufacturing processes, product and system design, robotics and engineering management, as well as quality assurance and control.
Marketing Management Degree – Students who want to enjoy a career in marketing for various industries but in a management position will take courses in public speaking, promotions and marketing research, accounting, human resource management and writing for business and information technology.
Medical Management Degree – These are graduate level programs that are appropriate for physicians who need to broaden their knowledge of management and business sides of their medical business. You will learn about the common problems that are dealt with by medical executives, such as problems in accounting, finance, human resources, and legal and ethical problems in collecting and maintaining electronic health records.
Music Business Management Degree – Teaches students how they may apply management, leadership, and creative skills to the artistic and commercial aspects of the music and related industries. Focuses in bachelor's level programs include public relations, entrepreneurship, business operations and entertainment law. Other coursework usually includes advertising, sales, business communication, music publishing and radio and TV audio.
Natural Resource Management Degree – Available from associate's to PhD level. Learn about natural resources management such as water, animals and minerals. Associate's and bachelor's programs often focus on work in animal husbandry, forest conservation and government administration. Common specializations include environmental management, park and recreation administration, fisheries and wildlife science.
Non-Profit Management Degree – Just like managers of private companies, non-profits also need managers with money management and leadership skills to create a thriving non profit organization. Typical concepts taught in both bachelor's and master's level programs are organizational structure of nonprofits, problem solving, non profit finances, fiscal responsibility, non profit labor, proper budgeting for nonprofits, policy theories.
Nursing Management Degree – There is a great increase in need for healthcare management professionals at all levels, including nursing managers. The aging US population and the advance of medical care means there are more healthcare facilities than ever that need effective managers. Learn about management and business concepts such as finance, accounting, and staff management as it specifically applies to nursing.
Operations Management Degree – These degrees are typically offered as MBAs with a focus on operations management, but there are a limited number of bachelor's programs available. Students will complete basic courses at the bachelor's level in business writing and science, as well as microeconomics, macroeconomics, financial accounting and statistics. Major courses in supply chain logistics, project management and inventory control.
Pharmaceutical Management Degree – If you are interested in medicine and science but are stronger in management and administration, this type of degree may be appropriate. You will follow a dual track of courses in medical sciences and business practices. A bachelor's degree program will have basic background courses in microbiology, anatomy and physiology, pharmacology, healthcare economics, regulation and business law, and medical sales and marketing.
Political Management Degree – Professionals who want to work in their careers on political campaigns can earn a bachelor's or master's degree in political management. Typical courses are in campaign financing, communications, strategies and leadership, etc. Students may be able to choose a concentration in advocacy or electoral politics.
Project Management Degree – Gaining skills in project management will teach you the leadership skills that are important in the business environment today. Project management courses tend to stress practical application of business concepts including strategic management, teamwork and budget analysis. Also focus on organizational communications, organizational theory and behavior, managerial decision making, project planning, etc.
Public Administration Degree – Undergraduate degree program provides overview of local, state and federal laws, as well as accounting principles and techniques of management. You also will study project management, organizations and institutions, management ethics, budgeting and finance, and human resource management. Earning a master's degree is generally required for a leadership position in a public agency.
Public Health Policy & Management Degree – Most of these degrees occur at the master's level, where you will be prepared to be a highly skilled and knowledgeable public health professional. Master's graduates eventually can reach upper management level. Courses typically include health organization leadership, pharmaceutical policy, health reform perspectives, child health programs, management of public health agencies and quantitative analysis/public health.
Real Estate Management Degree – Some real estate professionals find it advantageous to earn a degree in real estate management so they can become a professional property manager. Typical study topics include investment analysis, real estate marketing, appraisal techniques and property risk management. Earning your real estate license also may be desirable as well.
Restaurant Management Degree – This degree will provide you with skills on how to run a restaurant profitably, including financial statements, costs and reports, profitable menu planning, customer satisfaction, dining room set up, marketing and sales methods, the hospitality industry, sanitation and cost effectiveness. Typically requires a hands on internship in the field.
Retail Management Degree – An associate's or bachelor's degree teaches students the customer service and business skills needed to obtain a supervisory or purchasing position in the retail industry. Typical courses are business communication, financial accounting, human resource management, human relations, retailing and point of sale marketing methods.
Risk Management Degree – Students who desire careers in finance who wish to become analysts, managers and underwriters may consider this bachelor's or master's degree. Students will learn the basic theories of corporate and personal finance, financial analysis, and proper business organization. Popular career options are insurance underwriter, management analyst, loss control representative, actuary and insurance operations manager.
Safety Management Degree – Learn the management and communications skills you need to take on a leadership roles in law enforcement, emergency preparedness and fire services. Students in bachelor's programs will take courses in statistics, economics and management. Many students at both the bachelor's and master's level may be required to take part in a safety management internship.
Security Management Degree – This is commonly a master's degree that helps you to obtain an upper level administrative role in corporate security, private security or various government agencies. Common fields within this area are homeland security management, information security and business administration.
Social Media Management Degree – The great popularity of tablets, smart phones and laptops mean social media management professionals are needed more than ever. Typical classes are in marketing and sales, major popular social media sites and how to monetize them, business management principles as they apply to online technology, etc.
Sports Management Degree – These degrees prepare you for an administrative or leadership position in a sports organization, whether it is at the high school, college, professional or corporate level. Expect courses in basic business concepts, marketing and public relations, especially how the are related to the sports industry. Some master's programs are available as well with courses in sports law, event management and intercollegiate athletics.
Sports Marketing Degree – Sports is a huge business in America today, and a bachelor's degree in sports marketing can provide you with the business and management skills you need to gain a foothold in this popular field. Take courses in marketing, business law, communications, organizational management, sports business and sports marketing.
Strategic Management Degree – A degree in strategic management provides you with the skills to plan the overall business strategy for a company or an individual department. Bachelor's programs are available in strategic management, but this is becoming a very popular concentration for an MBA, as well.
Supply Chain Management Degree – A degree in supply chain management has courses in sourcing, logistics, forecasting, quality control and inventory management. Common skills taught in bachelor's and master's programs are accounting, distribution and inventory management, cost management education and current global trends in the logistics industry.
Sustainability Management Degree – A bachelor's or master's in sustainability management focuses on how to analyze and provide sustainable business development and how companies' interaction with our environment should be viewed in terms of both long and short term goals. Study current sustainability issues, scientific foundations and economic principles that undergird sustainability.
Technology Management Degree – This degree prepares professionals for a career in information technology, with at least a bachelor's degree required and many management positions require years of experience and a graduate degree. Study management and leadership skills, communications and computer systems, and software programming.
Wildlife Management Degree – Focus on the conservation of biodiversity and wildlife in the US and around the world. A bachelor's program has a general education combined with biology and conservation courses. Also will study wildlife taxonomy, biology and conservation, biological science trends, wildlife conservation law, wetland and urban wildlife management.
Phew? Anything else you think we could possibly add? Drop us a line and let us know.