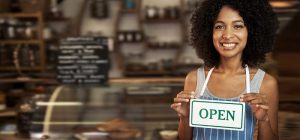 <!- mfunc search_box_body ->

<!- /mfunc search_box_body ->

Reading Time:

15

minutes

Every business starts out as a simple idea, no matter how big or small it is. If you're reading this, the odds are good that you have an idea percolating inside of you, just waiting to be turned into the next Facebook or Chipotle. Your fear, of course, is starting a business and realizing it isn't going to work. By now, we've all heard how often small businesses fail.

<!- mfunc feat_school ->

Featured Programs:

Sponsored School(s)
Sponsored School(s)
All school search, finder, or match results, as well as colleges and universities displayed as "Featured School(s)" or "Sponsored Content" are advertisers that compensate us for placement on this site. The resources, editorial content, and school evaluations published on this site are developed independent of the schools that advertise here.

<!- /mfunc feat_school ->
The good news is that you have complete control over whether or not your business fails or succeeds.
If you're willing to take the time to prepare and run your business thoughtfully and effectively, your chance of success skyrockets. In fact, many small businesses fail for the exact same reasons. The problem is that their owners simply didn't know any better.
To help make sure that you're not just another statistic, we've taken the time to put together a comprehensive small business success kit. We'll outline some of the most common challenges small businesses face and some simple ways to overcome those obstacles. At the end, you'll be much more prepared to become a successful small business owner.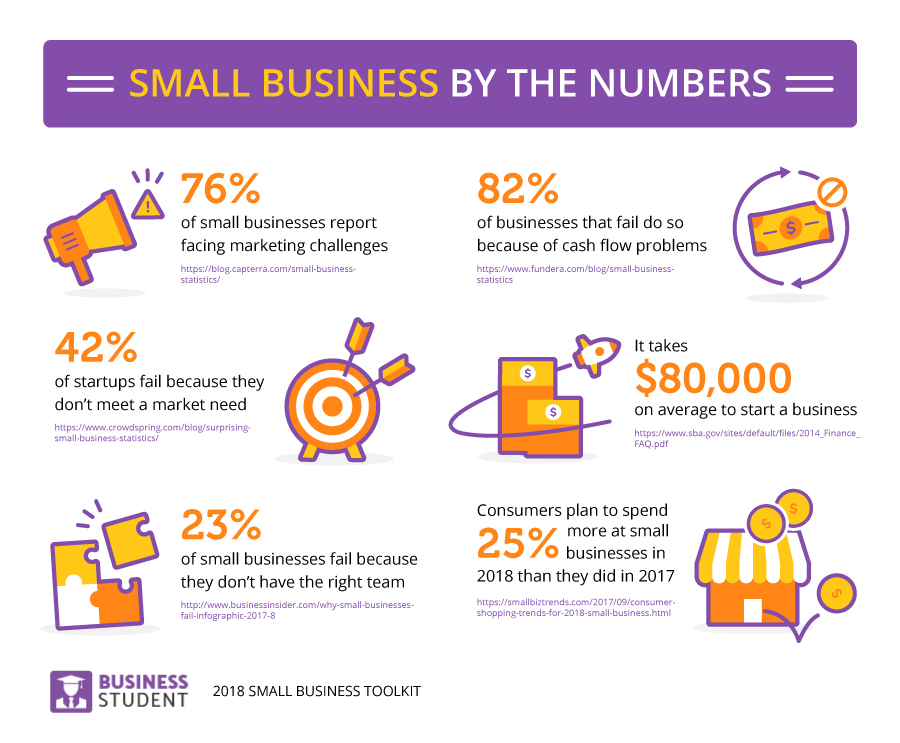 Tackling These Challenges Head-On
Now that we understand exactly what challenges face most small businesses, it's important that we understand how to overcome them. Throughout the next section, we'll discuss these challenges in more detail and provide some strategies you can deploy to be successful.
Meeting a Need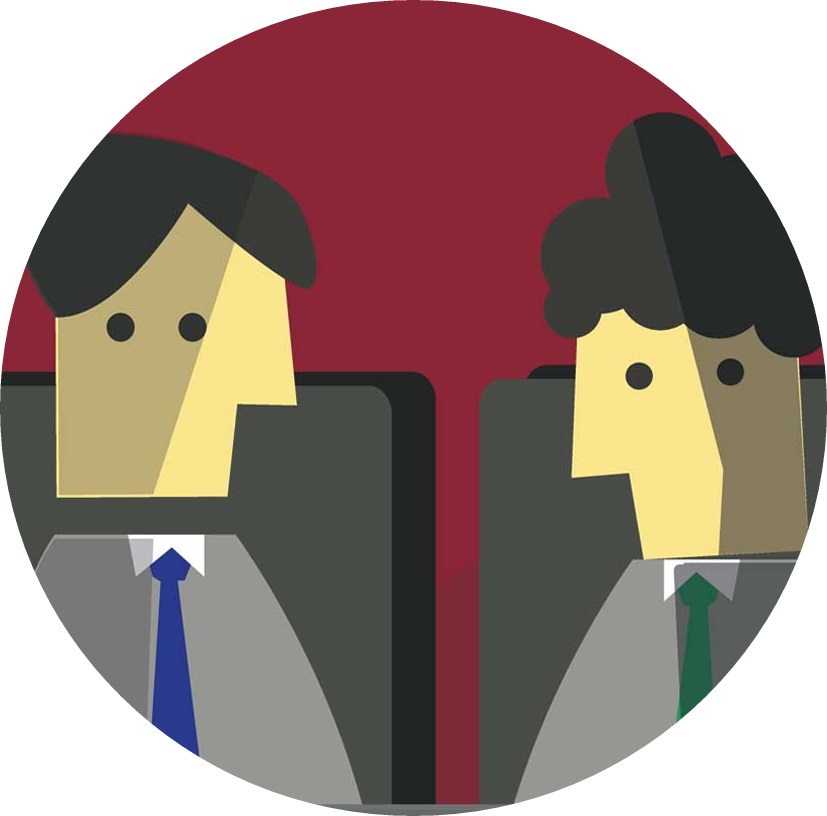 Shockingly, almost half of all businesses fail because they don't even meet a business need. Before you start a business, it's imperative that you meet an actual need. Otherwise, how are you going to convince people to spend their hard-earned money with you? Some needs are simple – a restaurant fills the need for convenient food, a night out, or even a unique experience. But you need to dig a little deeper than that. If you want to open a pizza restaurant, for example, and there are already three or four in the neighborhood, there simply might not be a need for one (even if the ones already operating are all doing well).
Beyond doing the search, you also must fully understand your customer.
Perhaps you notice that there aren't any upscale Sushi restaurants in your town. Just because there's a void to fill doesn't mean you necessarily need to fill it. Is the reason that the restaurant doesn't exist because nobody in the town has a taste for sushi? Are people willing to spend that much money on a single meal or is the area full of lower and middle-income diners who prefer more cost-effective restaurants?
Still not sure? Here are some good ways to make sure you understand whether there's a need or not:
Take a customer's perspective – put yourself in their shoes. If you were considering your business, what are the alternatives? What are the roadblocks or concerns you might have?
Talk to potential customers – get out and ask people whether or not they'd be interested in your company. If you're met with enthusiasm, it's a good sign.
Run a test group – if you're truly unsure as to whether there's a market need for your business idea, find a research group and have them work with some focus groups. This can be useful to fine-tune your idea, even if you already think it's viable.
Start-Up Funds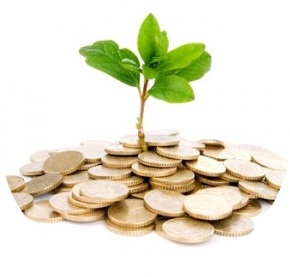 Funding is the first major obstacle a small business faces. When we consider that the average small business costs $80,000 to start, it isn't shocking that nearly a quarter of prospective small business owners simply cannot raise the money that they need. We can't magically improve your credit score or hand the money over, but you can follow the advice below to understand your options when it comes to funding a small business.
The first thing you should do is take a look at any government small businesses loans you might qualify for.
You can get started by taking a look at the Small Business Administration's website or chatting with your local Chamber of Commerce. See 30 Reasons Why to Join Your Local Chamber of Commerce.
These loans are secured by the government and therefore have much lower interest rates than you'll typically find with a private lender. If you don't qualify for one, you will likely need to take the traditional route of seeking a private lender. If that falls through, you'll need to take some time to build up your net worth and improve your credit score in order to secure a loan.
No matter what type of loan you're looking at to raise the necessary capital, you're going to need an exceptional business plan. Any reputable lender requires a business plan to ensure that the money they loan you will be well-spent and is likely to be paid back.
To help you with this monumental task, we put together a step-by-step guide on building a great business plan, which you can find here (See our Guide on How to Write the Perfect Business Plan).
Of course, there are other options besides private lenders. Friends and family might be willing and able to loan you money. You could also seek an angel investor, somebody who invests in businesses for a living and will also act as a valued consultant. You could even consider a crowdsourcing site like Kickstarter. These options might be hard to come by, however, so it's wise to try and secure funding traditionally.
Finally, if funds are impossible to come by, you might consider bootstrapping your business, or starting with zero or minimal startup funds. You'll be extremely limited in what you can do, but it isn't impossible. For example, if you're offering a service, you can work out of your home and focus on free marketing efforts. Even if you're manufacturing something, you might be able to work out an on-demand contract where you don't have to store any inventory or produce items that haven't already been ordered. You might pay slightly higher costs per item, but it saves on upfront costs.
Marketing Challenges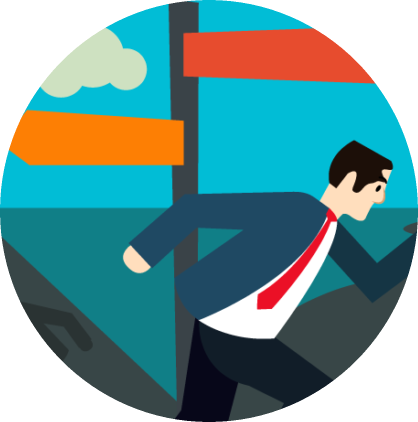 According to experts, here are some of the most prominent marketing challenges small businesses encounter:
Not enough resources (money, expertise, time).
Having low visibility and a lack of leads.
Lack of social media expertise.
Failing to produce enough or the right kind of content.
Staying up-to-date on the latest tools and trends.
Looking at these challenges all at once is a daunting task. It probably isn't feasible to overhaul your entire marketing strategy at once. However, you can break these challenges down by determining which are most important to your business and tackling them in that order.
76% of businesses face marketing challenges, but we need to know exactly what these challenges are.
Lack of Resources
Depending on what you lack, it is often easy enough to overcome most issues. If you simply lack expertise, you can find a local freelancer or consultant to assist you from time to time, if you have the budget to spare.
Of course, you can always take a look at your local Chamber of Commerce, where they often provide consulting and education to local small businesses.
Money can also be overcome, if you're willing to put in a little bit of time. For example, content marketing and social media (which are both discussed in more detail below) are both low to no-cost marketing tasks that can significantly impact your business. As these tasks begin to show results, you can route any additional money earned into paid marketing tasks. Constantly track the return on these, and only keep going on the most profitable strategies. Your local Chamber of Commerce is also useful in this regard, as they provide plenty of services.
Finally, a lack of time is quite difficult to overcome. If this is truly the case, you'll need to bite the bullet and recruit somebody to assist you, even on a part-time or freelance basis. Talk to your colleagues and trusted advisors to see if they have any suggestions. Again, your local Chamber might be able to put you in contact with the right people. If money is too tight for that, you'll simply need to take a long, hard look at where your time is spent and how it can be redistributed. Marketing is too important to ignore.
Not Enough Visibility or Leads
As a small business, building your initial customer base can be tough. Getting leads is just as difficult. Some of the tasks discussed below, such as social media and content marketing, are a solid way to start. To generate even more leads, however, you should try and get creative.
One good idea is to focus on customer referrals.
As a new business without an established reputation, people might need an extra nudge to consider doing business with you. Referrals are the perfect way to do just that. People trust the family and friends more than they do advertisements. Offer your initial customers significant value or discounts for each referral they provide. Make it easy for them by providing them unique links to share or a simple form to fill out.
Another good idea is finding local partners and co-marketing with them.
They could be businesses nearby, or ones that make sense for you. For example, if you're a coffeehouse, partner with a local brewery by donating some coffee beans for them to use in their next coffee milk stout. You could even partner up with some competitors, especially if you're B2B. If a potential client comes to one of your offices and they aren't quite the right fit, agree to send them each other's way.
Finally, if you want people to engage with you, offer them something for free.
Trying to boost email subscriptions? Offer a free eBook. Want people to keep coming into your office? Provide a free thirty-minute consultation. Need to mingle with the locals? Run a free event or give a presentation for a small business association. Rack your brain for some free little bits of value you could give away in exchange for your audience's time and attention.
No Experience with Social Media
The good news is that you don't have to be a social media expert in order to capitalize on social media as a small business. You can follow a very basic blueprint to build your audience and engage with them effectively:
Know your audience – start off by figuring out who your audience is and what channels or platforms they prefer. What type of content are they looking for? These answers should be used to help you figure out what channels are most important to your business.
Stay focused – once you select one or two platforms, focus your efforts solely on them. It's much easier to dominate one or two platforms and then expand rather than trying to build them all at once from the start.
Coordinate your efforts – use your other existing touch points to drive people to social media. Use your website, existing advertisements, retail locations and employees. Run promotions that encourage people to follow you and engage. Produce quality content and gathering followers will be the only tricky part.
Be consistent – finally, make sure that you're putting consistent effort into your social platforms. The more often you interact with your audience, the more engaged they'll be. Each post gives followers a chance to share your content, and it gives curious prospects a chance to find you naturally.
Cannot Produce Enough Quality Content
Like most marketing tasks, content marketing is about two keys principles: knowing your audience and staying committed. Knowing your audience is critical since the only way to produce quality content is to know what kind of content they're going to care about. Ask yourself what issues or problems they're facing that your brand can solve. Think about the types of issues or hobbies associated with your industry. For example, if you're an IT Consulting company, you can blog about security best practices or the latest tech. If you're a bakery, you could great holiday recipes to pair with your pies, or even fitness ideas on how to work off the extra calories.
How much content is enough? If you're posting quality stuff, then there's never too much.
A recent survey found that companies who publish 16 or more blog posts each month receive three-and-a-half times more traffic than those who publish 4 or less. (Forbes)
This means that even once per week probably isn't enough – you need to make an effort to publish multiple times each week.
Also of note in this survey is that older pieces of content tend to receive the majority of traffic. Take advantage of this knowledge by optimizing your blog posts for search engines to make them findable, repurposing and highlighting old content whenever it makes sense to do so, and organizing your content thoughtfully to make it easy for people to find more content they want.
Staying Abreast of Tools and Trends
Luckily, this is a fairly simple task. Reach out to local business and industry organizations or your Chamber of Commerce. There will often be publications or newsletters you can join to keep you in the loop. Set-up Google alerts on specific keywords to receive a ping when new content is posted around it.
Look on social media – follow industry Twitter accounts or join Reddit and find industry-specific subreddits (or even general ones – such as /r/marketing, /r/smallbusiness or /r/advertising).
Basically, just find useful sources of information and make it a habit to check in with them several times a week.
Cash Flow Crunch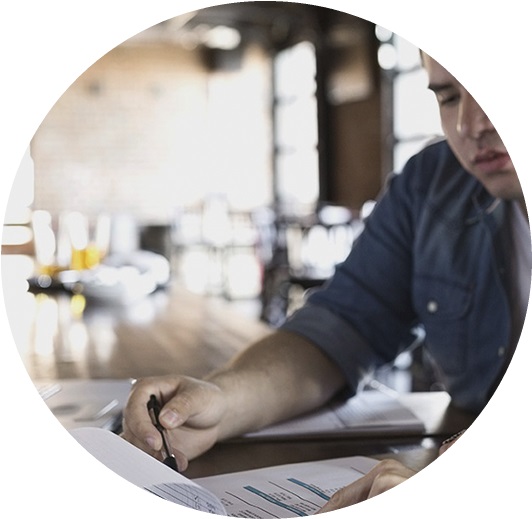 A negative cash flow can quickly sink any small business, which is proven by the fact that over 80% of small businesses fail because of cash flow. You can't necessarily force more money to come in as quickly as you'd like (although effective marketing does help!), so it's important to focus on what you can actually control.
First and foremost, you absolutely must have a documented, accurate budget.
If you don't know how much money is leaving your business and when, it's easy to dig yourself into a hole. Include everything you pay, including salaries, materials, and any day-to-day or operational costs. You'll also want to estimate your cash intake each month to make sure you expect to have enough money on-hand to pay the bills.
Next, it's critical to get paid quickly. If you're a retail location, this might not be a problem. But if you're B2B or providing a billable service, payment won't always be immediate. The easiest thing to do is to always send a bill within the first 24 hours. Track these outstanding invoices and send reminders when they are due. You can consider providing small discounts for payment within the first week or ten days, or requiring a down payment on larger orders if you continually run into trouble with late payers.
It's also a good idea to work with your vendors and lenders to see if you can decrease your cash going out. Perhaps they themselves offer a discount for expedited payments, or cash upfront. Inquire if there are any volume or payment discounts you may qualify for. If there aren't any discounts, understand how long it takes before a payment is considered late. If you are able to pay from 45 days of invoice, that allows ample time for any invoices of your own to come in paid, helping to maintain a positive cash flow.
Finally, it's important to simply monitor everything regularly. Compare your estimated bills and sales to your actuals, and use that information to improve estimates in the future. Understand which sales get paid quickly and which don't, and determine if there's anything you can do to improve the process. Third. Simply staying vigilant about your cash flow is often enough to improve it markedly.
Building a Strong Team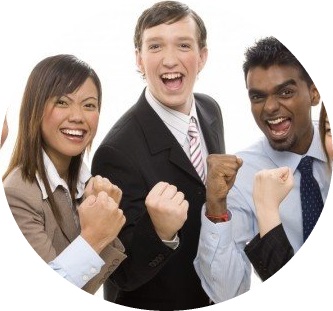 We shouldn't be surprised that many small businesses fail because they can't find the right team. 25.7% of all small businesses with between five and nine employees claim that finding and retaining good talent is a major issue. It's often hard to know exactly where to start.
Finding the Right Talent
Recruiting good talent is a struggle for small businesses. You're not Google or Apple, so people aren't going to actively seek you out. In fact, they'll probably be wary of working with a small business since there's a risk they could be out of a job in a year when the company goes under. This means you need to be particularly strategic when you're looking to hire.
Start off by asking your network for suggestions. A referral is an excellent way for you to rest assured you're talking to somebody who knows what they're doing. Likewise, the referral will put the applicant at ease, since they've presumably been referred to your job by somebody they also know and trust.
We previously discussed the importance of having a strong business plan, and it once again rings true.
When trying to attract top talent, showing them a terrific business plan can be the difference between getting them excited about your opportunity or leaving the meeting shaking their head.
You should even consider putting together a presentation. Just make sure to focus on realistic, true business potential to avoid coming off like a used car salesperson.
If you're still having problems finding good talent, you might want to consider hiring new graduates. Students fresh out of college might not have all the necessary work experience you're looking for, but they're hungry to succeed and prove themselves. If you can find somebody with relevant internship experience, you might be able to find a star performer without having to pay top dollar. Try to develop a relationship with local universities so you can post jobs or attend career fairs thee.
Keeping Employees Happy
Once you've found great talent, you need to keep them happy. The easiest way to do that is by providing an exceptional work environment. This means allowing them to own and manage their tasks by themselves with minimal micromanagement.
It might be difficult to let go of a critical segment of your business, but micromanaging is one of the biggest contributors to employee turnover. (BusinessInsider.com)
You must trust your employees to run your business the same way you trust yourself.
Additionally, you want to encourage communications and collaboration. When employees feel like their voice is heard and that they're part of a team, they'll be happier and less likely to leave. Maintain an open door policy and go out of your way to run a collaborative organization. This means providing the right tools (such as Slack) to make collaboration easy. Hire people that seem to have a knack for teamwork. Make sure to lead by example. If people see you hiding in a corner grinding away, they'll be more likely to do the same.
Compensation is, of course important to employee retention, and that includes benefits. Going above and beyond when it comes to competitive salaries, healthcare packages, and retirement benefits might feel like it hurts the bottom-line, but it will keep your best people happy and boost morale. If you're trying to recruit the best of the best (and why would you settle for less?), you'll have to expect to be extremely competitive.
Some benefits can be non-monetary. Consider allowing employees to work from home one or more days per week, or giving them every other Friday off. If the business allows for it, think about instituting a flexible work schedule where employees can, for example, take a Thursday afternoon off to enjoy a round of golf as long as their work is completed. Perks like this go a long way to providing a healthy work-life balance and giving employees little to no reason to look for another job.
Small Business Demand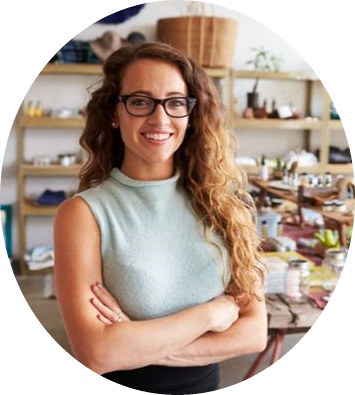 Why is this a challenge? People wanting to spend more money at small businesses in 2018 is a great thing! And it is, just so long as you're ready to capture that business. Unfortunately, a great deal of businesses struggle with sustaining growth effectively. There's a great deal of risk in growth. Your burgeoning staff becomes more difficult to manage and know on a personal level. You can no longer have your hands in every single task. This combination often makes growth uncomfortable.
To grow comfortably, you need to understand and embrace your true purpose and value proposition.
What does your company do best? Why do customers choose you over the competition? As you grow, focus every single task around these core competencies. This forces your company to stay consistent and on-brand, no matter the scale.
You'll also need to focus even more heavily on recruiting and retaining the right talent. And you'll have to lean on them more than ever to make decisions in your stead. Don't look at this as a problem – it's a great sign that your company is healthy when it can operate on a day-to-day basis without your hands all over it.
Finally, make sure to fully embrace the risk that is inherent in growth. When you have momentum, you need to seize any opportunity you can to embrace it. Be willing to make mistakes, so long as you're ready to learn from them. If you need inspiration, take a look at companies such as Blockbuster that failed to take a risk and ended up getting left in the dust. If you want to be the next Netflix, you need to embrace risk and take your shots when you can.
Join a Chamber of Commerce
Interested in a catch-all-solution? One of the simplest solutions to these challenges is joining your local Chamber of Commerce. Chambers of Commerce are organizations that work to look out for a community of local small businesses. There is a membership fee involved, but it is typically quite affordable, especially when you consider the benefits you'll typically receive:
Most consumers (59%) think that being active in the local chamber of commerce is an effective business strategy overall. It is 29% more effective. (Schapiro Group Survey)
Volume discounts. You'll pool together with other businesses to give vendors your business. This could range from something simple like office supplies to business software to full-blown accounting services.
Marketing opportunities. The local chamber typically promotes their members to their vast network of followers. Additionally, they may be able to provide some simple services for free, or get you in touch with experts for consulting.
Mingle with business owners. Attending commerce events provides you the opportunity to mingle with other local small business owners. You can develop powerful partnerships and have trusted colleagues to bounce ideas off of.
Professional Development. Many chambers host professional development seminars that give you the opportunity to sharpen existing skills and the development of new ones.
Instant credibility. Simply joining your local chamber's network makes you more attractive to customers. In fact, one study found that customers are 80% more likely to do business with a company that's a member of their local Chamber of Commerce.
These benefits are invaluable. You'll have the tools and relationships at your disposal to market more effectively, understand exactly what your customers' needs are, and improve your cash flow by enjoying discounts. There's no doubt that joining a small business group like your local chamber is a terrific way to spend your time and money.
References
https://blog.capterra.com/small-business-statistics
https://www.fundera.com/blog/small-business-statistics
https://www.crowdspring.com/blog/surprising-small-business-statistics
https://www.sba.gov/sites/default/files/2014_Finance_FAQ.pdf
https://www.sba.gov/blogs/10-stats-explain-why-business-credit-important-small-business
https://medium.com/business-startup-development-and-more/2017-top-5-small-business-marketing-challenges-76d348d6b54a
https://www.socialmediaexaminer.com/social-media-guide-small-businesses/
https://www.forbes.com/sites/johnrampton/2016/03/23/a-guide-to-how-often-and-when-to-post-content/#781b3df47cd4
https://quickbooks.intuit.com/au/resources/how-to-run-your-business/5-creative-ways-to-generate-leads-for-your-small-business/
https://www.thebalance.com/how-to-generate-sales-leads-in-your-small-business-2951792
https://www.bill.com/blog/cash-flow/7-cash-flow-management-tips-for-small-business-owners/
https://quickbooks.intuit.com/r/financial-management/10-tips-managing-cash-flow/
https://www.bill.com/blog/cash-flow/7-cash-flow-management-tips-for-small-business-owners/
https://www.entrepreneur.com/article/270373
https://www.sba.com/funding-a-business/government-small-business-loans/
https://www.inc.com/paul-schoemaker/5-ways-to-know-what-your-customer-wants.html
http://smallbusiness.chron.com/customer-needs-wants-10558.html
http://loganthompson.com/5-ways-to-meet-your-target-markets-needs/
https://www.usatoday.com/story/money/business/small-business-central/2017/05/21/what-percentage-of-businesses-fail-in-their-first-year/101260716/
https://secure.acce.org/news/2012/11/acce-news/survey-chamber-membership-is-effective-business-strategy/
https://smallbusiness.patriotsoftware.com/chamber-of-commerce-membership-benefits-small-business/
http://www.businessinsider.com/why-small-businesses-fail-infographic-2017-8
http://www.businessinsider.com/how-micromanagers-destroy-your-business-2014-7
http://guides.wsj.com/small-business/hiring-and-managing-employees/how-to-attract-talent-to-a-small-company/
https://smallbiztrends.com/2017/09/recruiting-and-hiring-tactics.html
https://smallbiztrends.com/2017/09/consumer-shopping-trends-for-2018-small-business.html
https://www.startupgrind.com/blog/9-strategies-all-startups-must-have-to-sustain-business-growth/
https://www.forbes.com/sites/glennllopis/2015/09/29/top-6-ways-to-sustain-business-growth/#5a6b085467ee
https://www.entrepreneur.com/article/240853