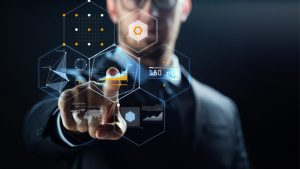 <!- mfunc search_box_body ->

<!- /mfunc search_box_body ->

Reading Time:

12

minutes

A master's degree is an excellent way to build your skills to find a new job, switch business careers, or if you are a business owner, to improve your knowledge so you can take your business to the next level. But it is critical to think about which type of master's degree to get; some master's degrees have a lot more value than others.

<!- mfunc feat_school ->

Featured Programs:

Sponsored School(s)
Sponsored School(s)
All school search, finder, or match results, as well as colleges and universities displayed as "Featured School(s)" or "Sponsored Content" are advertisers that compensate us for placement on this site. The resources, editorial content, and school evaluations published on this site are developed independent of the schools that advertise here.

<!- /mfunc feat_school ->

Below are some of the best master's degrees you may consider to pursue for the future.

In This Section
Masters of Data Science
Master's in Statistics
Master's in Computer Science
Master's in Finance
Master's in Statistics
Master's in Software Engineering
Master of Business Administration
Master of Information Systems
Master of Entrepreneurship
Master of Marketing
Master of Information Security Management
Masters of Technology Management
#1 Masters of 'Anything' in Data Analytics
Data science skills involve the application and study of mega data analysis, data mining and programming. Insights are revealed that are useful to communicate, maintain and capture intelligence for organizations and businesses.
Benefits of earning this master's degree are:
Technology skills. You will gain a wide variety of technology and data-based skills that you can apply to many technology-focused positions.
Programming skill set. Gain skills in cutting edge programming languages that employers demand, such as Python and SQL.
Numerous options. Obtain the skills you need to work as a highly-compensated data scientist for almost any technology company.
Why It's Best?
A 2017 report by IBM stated that demand for data scientists with advanced degrees will rise by 28% by 2020. (Forbes.com). The survey also found 59% of all data science and analytics job demand will occur in finance and insurance, professional services, and information technology. Students who want to have the highest salaries and demand should focus on analytics skills: MapReduce, Apache Pig, machine learning, Apache Hive and Apache Hadoop. Data science and analytics workers with these skills are finding jobs that start over $100,000 per year.
The IBM report also noted that machine learning, big data and data science skills are the hardest for recruiters to find talent for, and can create serious disruption to product development. (IBM.com). Honing your skills in these critical need areas could be a serious boon to your long term employment security – and salary.
#2 Master's in Computer Science
In the past two decades, technology has improved more than in the entire history of mankind, and this process is continuing rapidly. The higher demand for innovation in technology is making a master's degree in computer science more important than ever. With this degree, you will have the skills in computer programming and IT management to improve the technological infrastructure of your company.
Three reasons to consider this degree are:
Develop a strong technical background. As a business owner in the 21st century, it is important to have a strong background in technical subjects, such as computer programming, software development and mathematics. If you are the business owner, your understanding of computer science will help you to build a more effective technology infrastructure that will increase your competitiveness.
Common degree for CTOs. One of the most common degrees for chief technology officers is the master's in computer science. This is because the degree helps professionals to evaluate new technology and determine how it can help the company.
Understand network and data security. The advance of Internet technology means that there are more problems with IT security today. You can protect your company from cyber threats by having a background in computer science and IT security.
Why It's Best?
Students and professionals interested in computer science should be pleased by the general job outlook in this booming industry. General employment in the computer and IT industries is expected to rise by a solid 13% from 2016 to 2026. (BLS.gov).
One of the most rapidly growing jobs in the computer science industry is software developer. As a computer science student, you can take classes that specialize in software development, where you will learn the most important software languages today, such as C++, C#, Python and Java. Software developers with a master's in computer science will see job growth of more than 20% through 2026. (BLS.gov).
#3 Master's in Finance
Having financial expertise as the head of your company can make it much more competitive. A degree in finance will teach you the standards and procedures of finance, and will provide you with detailed understanding of banking, insurance, taxation and related fields.
Three benefits of earning this degree are:
Master of finance can be completed faster. Are you a busy business owner? Then you may want to complete your graduate education as quickly as you can. Many master's in finance programs can be wrapped up in less than two years, and some can be done in a year.
Exclusively focused on finance. Finance is a very important subject in the intensely competitive global marketplace. While an MBA is a good degree, it covers many subjects in addition to finance.
Become a CFA. With your master's in finance, you can become a Chartered Financial Analyst or CFA. This credential is highly respected in the financial services industry, and will help to set you apart in your industry.
Why It's Best?
The finance industry is changing rapidly, as more companies are adding the option of paying for products and services with digital currency, such as Bitcoin and Ethereum. This means finance majors with a master's who have a keen understanding of these new currencies – plus some basic knowledge of blockchain programming – will have a serious jump on the competition for top-paying jobs.
If you are motivated to in work in digital currencies and blockchain in the financial industry (often called FinTech these days), these are some of your top cities to consider for big time compensation packages: New York, San Francisco, Boston, Chicago, Palo Alto, Austin, San Jose, Atlanta, Raleigh and Los Angeles. (Forbes.com).
#4 Master's in Software Engineering
As technology is getting so advanced, it only makes sense there is such a strong need for software engineers and designers. If your company is involved in the production of software, having your software engineering degree can help you to innovate and lead more effectively.
Some of the reasons to consider a master's in software engineering are:
Understand the challenges of writing computer code. Many companies today work with designing software and writing code. As a business owner, you can really help your company to produce quality software because you have the technical understanding of the challenges of writing good code and engineering productive software.
Be able to write applications software. Apps are all the rage on electronic devices. You can study in your master's program how to write applications for electronic devices that will be a benefit to your business.
Very valuable for the healthcare field. If your company is in the healthcare industry, a software engineering background is a good idea. Most healthcare records are handled digitally today, and having a good understanding of electronic health records will be useful.
Why It's Best?
If you want to have companies beating down your door for your services, you cannot really beat studying software engineering. Software developers and engineers currently rank #1 in the 100 best jobs in the country. (USNews.com).
For the best job options in software engineering, experts recommend an excellent grasp of computer science fundamentals: big O notation, common algorithms, major programming languages and current technical approaches. It also is a good idea to have experience in software engineering OUTSIDE of your university work. Employers target technical professionals with demonstrated skills and experience in the real world.
#5 Master of Business Administration
The MBA is the most popular graduate degree and for good reason. This advanced degree provides you with a solid background in critical business management subjects that are important for making your company more competitive, including accounting, finance, supply chain management, quantitative analysis and marketing.
Why earn your MBA as a business owner? Here are three reasons:
Get funding. As a business owner, you probably need to raise capital to grow your company. While you can go to a bank to borrow money, many lending institutions are much pickier about to whom they will lend. Having your MBA may help to show lenders that your business is a serious one. Some students in MBA school also develop valuable contacts that can help them find funding.
Network with people from your industry. Most MBA programs have business professionals from a variety of industries. There is a good chance that you will be able to network with people in your field and learn new skills and knowledge that you can transfer to your business.
Get a broad based business administration background. An MBA program will provide you with a good background in all the basics of business that you can apply to your organization: finance, marketing, accounting, business analytics and more.
Why It's Best?
Students earning their MBA should feel encouraged by the job outlook. The most recent Graduate Management Admission Council survey of job recruiters in 2017 made it clear that the boom times are upon us. It was reported that 86% of corporations across the planet intended to hire MBA graduates in 2017. (PoetsandQuants.com).
GMAC found the employment outlook is bright for business school grads in many industries and areas of the country. On a related note, the survey also revealed companies intend to hire speciality business school graduates in a big way in management, accounting, and finance. Overall, 70% of employers stated they would hire new business graduates to fill new positions in business development, finance and marketing.
#6 Master of Information Systems
The widespread use of the Internet, digital services and social media in business and commerce has generated a massive amount of data that is helpful to analyze and solve many business problems, enhance processes and boost profits. A master of information systems will give you the skills to handle these critical business tasks and to become a leader in your field. You can use the skills you acquire in business analytics and information systems to make better decisions for your company.
Here are three good reasons to consider this degree:
Better technical competency. Good companies today need to have excellent information technology systems. As a business owner, you can make your company better by having a good grasp of information technology, computing and Internet security.
Improved foundational competencies. To help your business to succeed, you can develop with this degree better skills in communication, teamwork, negotiation, problem solving, critical thinking and the ability to articulate solutions.
Skills in enterprise data management. Being able to manage and interpret large sets of data is very important for building sales and customers in the 21st century.
Why It's Best?
As in many technical fields today, management of computer information systems is one of the most rapidly-growing jobs in the country. A professional with a master's in information systems can be one of the most influential managers in their organization. A well-seasoned IS graduate could find herself in time to be hired for such high-paying opportunities as chief information officer, chief technology officer or chief security officer of a company. The biggest multinational corporations are increasingly hiring well-educated and experienced IS professionals to fill these vital roles. (Rutgers.edu).
This degree does not just allow you to be a full time executive for a company. You also may choose  to delve into consulting, and it is not unusual for information management professionals to eventually launch their own companies. This often can be the most lucrative opportunity of all.
#7 Master of Entrepreneurship
If you have a desire to start or expand your own business, a master's degree in entrepreneurship may be a great idea. While you can start and run your own business without this degree, having a background in entrepreneurship education can help you to avoid mistakes that cost you time and more. Common topics in this master's program can include accounting, technology business models, finance, leading startups, ownership, systems innovation, marketing and operations. More benefits of this degree include:
Complete degree in less time. A master's degree in entrepreneurship is one type of graduate degree that can often be completed in as little as a year. So, you can get your education and get back to growing your company.
Focus on effective reasoning. The MBA is a great degree, but it tends to teach you how to solve a goal that is predetermined. A degree in entrepreneurship will teach you how to begin with a set of tools or means and then how to identify goals that the tools and means bring to the fore over time, and them tackle them head on.
Startup tools. One of the most common topics of this degree program is how to successfully launch a startup company. You will learn how to recognize and validate a business opportunity and how to form a competitive strategy.
Why It's Best?
Small businesses and entrepreneurs are vital to the US economy. It is estimated that ⅔ of new private-sector jobs across the country are in small business. Also, there were 9.5 million self-employed workers in 2016, and there should be 10.3 million by 2026. (FloridaTechOnline.com).
While earning a master's degree in entrepreneurship is helpful, this alone will not bring you immediate success. A successful entrepreneur first must create a solid business plan that describes the product or service, how the business will be funded, deadlines and overall financial goals for the short and long term. After the business plan, expect to need plans for marketing, production, sales and budgeting. Financials are vital to a business, so you will need to understand profit and loss statements and related financial reports.
#8 Master of Marketing
Business owners who want to learn how to better market their products, services and promote their brand more effectively can benefit from a master's degree in marketing. More benefits of this master's program may include:
Choose from many specialities. Depending upon your type of business and how you make revenue, you may want to specialize in many areas, such as digital marketing and social media, new product development, marketing analysis, consulting, strategy and relationship marketing.
Learn how to think freely about marketing. Most of these types of business programs encourage you to think freely about how to market products and services, and to even develop your own new marketing theories and techniques. These skills can be directly transferred to running your own company.
Become a research expert. Most marketing programs have you complete research projects that can help you to realize your own new marketing methods that can affect your company.
Why It's Best?
Earning a master's degree in marketing provides you with multiple, lucrative career paths. Which you choose depends upon your specific interests.
One of the most popular job options is marketing manager. The projected growth in this profession is 9% through 2026. The most important duties in this critical marketing role is to identify and create a solid marketing strategy based upon your knowledge of business objectives, characteristics of the market, cost and factors surrounding markup. (Rasmussen.edu).
Marketing research analyst is a job that is getting hotter by the year. This job is expected to experience rapid, 23% growth in the next several years. You will learn how to examine the competitive landscape for your company on a regional or national scale to effectively direct marketing efforts.
#9 Master of Information Security Management
The Internet and technology are so important to the success of virtually every company today. Earning a master's degree in information security management will help you to keep critical data safe in your company.
What are some of the benefits of this master's degree? Consider:
Leadership and management skills. Master's in information security degrees have plenty of technical topics covered, but you also will learn vital management and leadership skills that you can use to make your organization thrive. You will be able to lead the information technology department in your organization more effectively because you will have skills in this technical field, as well.
Better qualify for work with security clearance. If your business is in a field where a security clearance is required, having this master's degree can make it more likely that you will attract more work and clients.
Why It's Best?
Information security professionals are among the most needed workers in the country. Employment for information security and cybersecurity workers is expected to increase 28% through 2026. (BLS.gov). The Bureau of Labor Statistics notes that demand is growing so quickly because cyber attacks are becoming more common. Skilled analysts are needed to devise new solutions to prevent criminals from stealing proprietary or consumer information.
Banks and various financial institutions are also needing to beef up their information security defenses as cybersecurity risks grow. Further, the healthcare industry is increasing the use of electronic medical records. Ensuring the privacy of patients is more important than ever. All of these diverse needs point to much more demand for professionals with a master's in information security management.
#10 Masters of Technology Management
A master's of technology management allows the seasoned IT professional to hone strategic management skills in a technical context to prepare him for a senior, technical leadership position.
Benefits of obtaining this graduate degree are:
Effective tech leader. Be prepared to be a forward-thinking and effective leader of technology innovation in your company.
Blend technology and business. Learn how to achieve success in the marketplace of technology, due to emphasis on technology management and leadership.
Gain certification education. Some technology management programs offer major certifications that will boost your job prospects, such as a CIO certification.
Why It's Best?
A master's degree in information technology management can make you a good candidate for a top IT role, such as computer and information systems director. Employment in this IT specialty will increase by 12% through 2026, which is faster than average. Demand for these directors is coming as companies are expanding their product operations to the digital world. These managers and directors will be needed to implement these new digital goals including such hot technologies as FINTECH. (BLS.gov).
Employment growth also will be seen due to the need to increase cybersecurity and IT and computer systems used by companies. For example, retail trade businesses need to implement stronger security protocols as cybersecurity threats continue to grow unabated.
#11 Master's in Statistics
A master's degree in statistics is a very intense mathematical degree that is applicable to many businesses and industries. Professionals and business owners who earn this degree will learn about data analysis, interpretation and then be able to apply them to solve problems in the real world in business and economics.
Why consider a master's degree in statistics? Consider these reasons:
Work with your company data. Most businesses today have more data coming in about their customers and sales than they know what to do with. Having a degree in statistics gives you the tools and foundations in quantitative reasoning to pull information from the sea of data and make good decisions.
Advanced mathematical statistics courses. A master's program will feature advanced courses in mathematics that will teach you about real data analysis, and how to clean data and modify statistical procedures.
Research and development. If your business is a technical or science based company, you will find the R&D skills that you learn in the degree program to be very valuable.
Why It's Best?
The job outlook for the statistics field is looking bright in the years ahead. Employment of statisticians is expected to rise by an impressive 34% from 2016 to 2026. (BLS.gov). Job growth is expected to come from wider use of statistical analysis so business leaders can make more informed decisions about business, policy, healthcare and more. Also, a major increase in amounts of data available to organizations from the Internet will open up multiple new channels for statistical analysis.
Students who put the work in on a graduate statistics degree should find no shortage of excellent work opportunities in all industries, especially in the federal government, R&D companies, academia, finance/insurance and management consulting services.
References