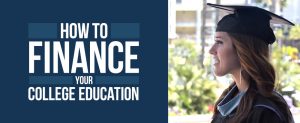 <!- mfunc search_box_body ->

<!- /mfunc search_box_body ->

Reading Time:

6

minutes

No matter what you may have studied as part of your undergraduate program, going on to obtain a Masters of Business Administration (MBA) can be a wise decision. This is especially true if you have dreams of someday starting your own business, though there are numerous other advantages to having an MBA. Not only to job candidates with MBAs tend to have higher employment rates following graduation, but an MBA program will also teach you skills that will transfer to just about any future career and provide you with valuable networking opportunities.

<!- mfunc feat_school ->

Featured Programs:

Sponsored School(s)
Sponsored School(s)
All school search, finder, or match results, as well as colleges and universities displayed as "Featured School(s)" or "Sponsored Content" are advertisers that compensate us for placement on this site. The resources, editorial content, and school evaluations published on this site are developed independent of the schools that advertise here.

<!- /mfunc feat_school ->

Still, with the average cost of a two-year MBA program hovering around $60,000, it's not surprising that many recent Bachelor's graduates are hesitant to apply for these programs—especially if they don't know where the money will come from and already have student loans from their undergraduate programs to worry about paying off. Ultimately, it's important to look at earning an MBA as a long-term investment in your future that should pay off over time. And if you're not sure about how you'll pay for such a program, understand that there are plenty of creative and effective ways to offset at least some of that $60k.
1. Snag a Job With Reimbursement Benys
If you're lucky enough to have already landed a job in your field after completing your undergraduate degree, consider asking your employer if they offer any kind of reimbursement program for Master's degrees. In companies that want to support higher education in their employees, offering some kind of reimbursement benefit for higher education courses is not uncommon. Check with your Human Resources department or review your employer policy documents to see if there is any mention of such a program. Even if there isn't, you might consider speaking with higher ups; if you can articulate how an MBA may help you become a better employee, you might be able to make a case for the implementation of a reimbursement program at your place of work. Keep in mind, however, that most of these programs will only pay for some of your costs, such as tuition and materials/books; you may still be on-the-hook for other expenses, such as registration fees and parking passes.
2. Research Grant Options
Before you even think about taking out loans to pay for your MBA program, make sure you've researched and applied for all the grants you're potentially eligible for. Grants don't need to be repaid, and you might be surprised to learn that schools and other organizations give out literally hundreds of millions of dollars per year to help students offset their education costs. From Federal grants to private grants and even those offered directly from schools themselves, a little research can go a long way in helping you snag essentially free money towards your education.
Perhaps the easiest and quickest way to check your eligibility for Federal grants is to submit a Free Aplication for Federal Student Aid (FAFSA); just make sure you're aware of the deadlines and due dates for your college of choice, as late submissions of this form are generally not accepted.
3. Earn a Graduate Assistantship
If you're interested in gaining some valuable experience while studying for your MBA, look into graduate assistantship and teaching assistantship programs offered by your school of choice. If you're accepted or chosen for one of these, you'll generally work part-time in a related position in exchange for a small stipend and waiver of your tuition and some other fees. For example, you might be offered a teaching assistantship, where you work as a teacher's aid in an introductory business course each semester. Or, you might land a position as a peer tutor for a business math class. Either way, these assistantships are great opportunities because not only can they substantially offset the cost of your schooling, but they can provide you with valuable learning experiences at the same time.
Keep in mind that assistantship positions can be very limited, so you may be competing with dozens (or more) of other students. Don't be surprised if you're called in for an interview or need to write an essay explaining why you're the best fit for the position.
4. Turn Experience Into Credits
If you've been working in the business field since you completed your Bachelor's degree, you might also explore the possibility of turning your work experience into earned credits through your MBA program. Not all schools will allow this, but if you're able to demonstrate that your career experience has taught you enough about a certain subject to "test out" of a class that would be otherwise required for your MBA, you may be able to avoid taking it altogether and still earn the credit. Keep in mind that you may very well be asked to pass an exam or otherwise prove your experience in order to be considered for this, and you will likely need to have several years of experience working in the field in order to be considered as well.
5. Apply for MBA Scholarships
Free money is always good money, right? Aside from grants, which are generally awarded based on necessity, scholarships refer to free money towards your MBA awarded based on merit or chance. Take some time to research MBA scholarship opportunities and apply for the ones that seem best suited for you. Some scholarships may only require you to apply by submitting some basic information, whereas others may require you to write an essay, submit academic credentials (such as transcripts), or even compete in contests. The more scholarships for which you apply, the better your chances of being chosen for one; and even if you're only awarded a small sum, every little bit helps.
Try the BusinessStudent.com Business Leaders Scholarship Award
6. Accept a Part-Time Position
Even if you aren't chosen for an assistantship and don't receive any substantial grants or scholarships, you may be able to pay your way through your MBA program (at least partially) by securing a part-time job while you're in school. Ideally, you'll be able to land a position that's related to your future career aspirations. The nice thing about an MBA program is that classes often meet in the evenings or even on the weekends (and some programs have lots of online classes available), so these programs are tailored to students who have part- or even full-time jobs. It may not be ideal, but working extra hours or picking up a second job while you're in school (if you can handle it) may help you avoid needing to take out loans.
Keep in mind, too, that most schools will offer repayment programs that allow you to pay off your tuition in monthly installments throughout the semester, rather than all at once when the semester begins.
7. Get Creative With Your Side Hustle
Maybe a 9-5 job isn't your thing; maybe you want to find an even more creative way to bring in additional income and offset some of the costs of your MBA program. Take some time to consider your best strengths and skills, and then find a way to make a profit off of that. For example, were you always praised for your writing skills while you were completing your undergraduate program? Why not pick up some freelance writing or editing work to help pay your way through school? Or maybe you have a skill that's completely unrelated to your academics, such as knitting or sewing. Open up your own online shop, such as an Etsy store, to sell your creations and finance your Master's or online MBA degree on the side.
Having your own "side hustle" is great because, unlike a part- or full-time job, you get to be your own boss and make sure your schedule works around your academics.
8. Crowdfund Your Credits
Sometimes, you may need to swallow your pride and ask for a little help. If you're still having a hard time raising enough money to pay for your MBA program, it may be time to consider starting an online crowdfunding campaign. With these campaigns, you can essentially set up a donation page where people from all around the globe can donate as much or as little as they want to your cause. Keep in mind, of course, that there are thousands of students with crowdfunding pages set up in the hopes of helping them pay for school, so if you're going to go this route, you'll need to find a truly creative way to set yourself apart.
9. When All Else Fails…Borrow
Even with putting lots of energy into financing your MBA without taking out loans, let's face it: MBAs are expensive, and there's a good chance you may still need to borrow some money in order to get through your program. The idea of adding more college loan debt to your existing balance from undergrad. may seem daunting, but remember that your Master's degree should be seen as an investment. More than likely, you're going to earn more in your future career with an MBA, so the money you'll be spending for that piece of paper can easily pay itself off multiple times over in the long run.
The key is taking the time to research your loan options and make sure to select the right choice for your needs. There are plenty of Federal loan options with decent interest rates, though if you have good credit, a private loan may actually be your better option.
With these tips in mind, you'll be well on your way to financing your MBA and minimizing your monthly student loan repayments after you graduate.
Learn More on Business Student.com
References